Cadence Seeks FDA's OK for Pain Drug
Thursday, May 14, 2009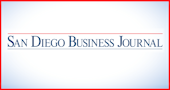 San Diego-based biotech Cadence Pharmaceuticals said May 14 it has filed an application seeking FDA approval of a new pain medication.
The drug, called Acetavance, is an intravenous form of acetaminophen, the active ingredient in Tylenol. Cadence said it hopes to capture a market for the drug in hospitalized patients with pain or fever who are unable to take oral medications.
If approved, Acetavance would become the first new IV painkiller approved in the United States in more than 20 years and the only one for treating fever intravenously, according to the company.
Bristol-Myers Squibb sells the drug as a postoperative pain reliever in Europe and other parts of the world under the brand-name Perfalgan.
, Heather Chambers