BakBone Buys Colorado Firm in $15.9M Transaction
Thursday, May 14, 2009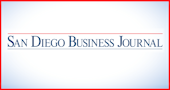 BakBone Software, a local firm that makes data protection software, said May 14 it completed the acquisition of ColdSpark, a Colorado software firm, for $15.9 million in cash and stock.
The acquisition will give BakBone a strong entree into the rapidly growing enterprise message management market, said CEO Jim Johnson.
The company plans to make ColdSpark a division of BakBone and retain the office in Bloomfield, Colo., a spokesman said. ColdSpark has 23 employees.
Formerly traded on the Nasdaq and Toronto stock exchanges, BakBone shares are now available on the Pink Sheets, and were trading May 14 at 41 cents, giving the company a market capitalization of $26.5 million.
BakBone, which reported $14 million in revenue for the December 2008 quarter, has 265 employees worldwide, and some 15,000 clients including Wells Fargo, Southwest Airlines and Boeing, according to a company spokesman.
, Mike Allen