Topping Off: Grossmont College Parking Structure, Public Safety Office
Monday, March 23, 2009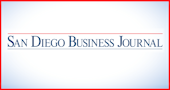 WHAT: A new 402,500-square-foot, three-level parking structure and adjacent 3,200-square-foot Public Safety Office on the Grossmont College campus in El Cajon.
INTERESTING FACETS: The parking structure will accommodate 1,430 vehicles. Two pedestrian bridges will connect the main campus to the parking structure.
DEVELOPER: Grossmont-Cuyamaca Community College District.
FINANCING: Proposition R funds.
DESIGNERS: IPD Architects.
GENERAL CONTRACTOR: McCarthy Building Cos.
MAJOR SUBCONTRACTORS: McCarthy is performing concrete work, CMC Fontana Steel is handling the reinforced steel on the project interiors, and Dynalectric is performing electrical work.
START DATE: June.
COMPLETION DATE: July 31, 2009.
BUILDING COST: $24.5 million.
PROJECT COST: N/A.
SQUARE FOOTAGE: 402,500-square-foot parking structure with 3,200-square-foot Public Safety Office.
TENANTS SIGNED TO DATE: N/A.
LEASING AGENT: N/A.
, Andrew Schweizer
Editor's note: Topping Off is a regular feature of the Business Journal focusing on commercial, industrial and multi-unit residential projects that are finishing construction. Send suggestions of projects to aschweizer@sdbj.com.