$24.5M Parking Structure to Add 1,400 Spaces at Grossmont College
Monday, March 23, 2009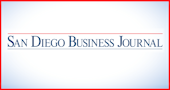 McCarthy Building has topped out the exterior concrete frame for the new 402,503-square-foot, three-level parking structure and adjacent 3,200-square-foot Public Safety Office at Grossmont College, which is located at 8800 Grossmont College Drive in El Cajon.
Grossmont-Cuyamaca Community College District is the developer of the $24.5 million construction project. Ken Emmons of Gafcon is serving as project manager and Jim Davies is leading the Gafcon effort on-site as the program/senior project manager on behalf of the college district. International Parking Design is the project architect.
The parking structure, which will accommodate 1,431 vehicles, features sections of metal trellises, stucco and brick veneer on the external fa & #231;ade. Two pedestrian bridges will connect Grossmont College's main campus to the parking structure. The project is ahead of schedule and slated for completion in July.
- - -
A $4 million renovation is under way at the 70,720-square-foot shopping center located at 9838-9890 Hibert St. in Scripps Ranch.
Improvements to the ranch-themed center include new storefronts and corrugated roofs, hardscape and landscape features. Additionally, new lighting and a sign will be incorporated. Trader Joe's will anchor the center with a new 15,000-square-foot location, which will be open in summer 2009. Other tenants will include Chuck E. Cheese and Supercuts.
Bycor is serving as general contractor for the renovation program designed by architectural firm KTGY Group. Coast Income Properties purchased the center in July 2007. Reg Kobzi of CB Richard Ellis represented Coast Income Properties in the purchase.
- - -
Nielsen Construction California has completed construction management services on the 18,000-square-foot, two-story Higher Education Center for Southwestern College.
The new building is constructed of a wood frame with a stucco exterior. It replaces the original one-story, 7,500-square-foot building that first opened in 1988. The new center has more classrooms, computer labs and improved student facilities. A grand opening ceremony was held in late February. Jaynes Construction served as the general contractor and SPGA was the architect.
, Cassandra Dump