Viejas Name Goes on SDSU Arena in $6M Deal
Tuesday, March 17, 2009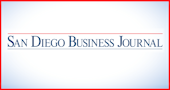 The Viejas Band of Kumeyaay Indians will put its name on San Diego State University's sports and entertainment venue, now known as Cox Arena.
The 10-year naming rights deal is worth $6 million and goes into effect July 1, SDSU and Viejas said March 17.
The venue's new name will be Viejas Arena.
Viejas operates a casino east of San Diego and has several other business interests, including hotels and Borrego Springs Bank.
Cox Communications paid the university $5 million in a 12-year span for naming rights to the arena. The deal began at the arena's opening in 1997 and runs to the middle of this year.
The arena seats 12,900 for concerts and 12,400 for basketball.
, Brad Graves