Cutting-Edge Nanotech Devices Could Fight Disease From Inside the Body
Monday, June 29, 2009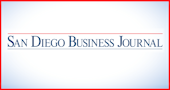 It's the stuff of science fiction novels, with "smart motherships" patrolling the body for diseased cells and "nanoworms" sneaking unnoticed through the bloodstream.
But nanotechnology , the science and technology of making and manipulating materials at the tiniest of scales , could one day provide patients with new treatments and technologies that reduce the need for more invasive techniques.
Doctors might use nanotech devices, for instance, to identify and monitor tumors just starting to develop, to hunt and kill those tumors without harming healthy cells or to sense how much drug is present in the body.
"We believe that nanobio companies have a lot of potential because they address the spe & #173;ci & #173;fic needs of human health," said Lloyd Tran, director of the nonprofit International Association of Nanotechnology of San Jose.
In the clinic, the biggest challenges reside in coming up with less toxic methods for deploying nanodevices inside the body.
One local group of researchers led by UC San Diego professor Michael Sailor demonstrated they could do just that , using brightly luminescent silicon-based nanoparticles. The devices can carry drugs through the bloodstream, lodge into tumors long enough to show up on an imaging screen and then degrade into harmless byproducts.
Another local UCSD researcher, nanoengineering professor Joseph Wang, said he envisions a system where the body's glucose levels would automatically trigger nanodevices capable of administering insulin.
Toxicity still presents challenges, he said, although he envisions "many exciting opportunities and applications which are limited only by our imagination."
Biologist Andrew Kummel leads another team of government-funded UCSD researchers who are studying breast cancer tumors using a Band-Aid-like technique. By rubbing the surgically removed tumor with a kind of sticky slide, researchers can determine whether any cancerous cells remain along the tumor's edges, a sign there's more cancer to remove nearby.
Using nanotechnology staining techniques, cells picked up off the tumor appear on a computer screen as either blue, for healthy cells, or green, indicating cancer.
Kummel and his team, working in conjunction with the NanoTumor Center at UCSD's Moores Cancer Center, aim to develop an automated bedside device capable of scanning the sticky slides to determine whether the surgeon has removed enough of the tumor while the patient is still in the operating room.

For the 100,000 women who undergo lumpectomy procedures, in which only the tumor and some surrounding tissue is removed, in the United States every year, as many as half require a second surgery, according to UCSD breast cancer surgeon Dr. Sarah Blair, who coordinates with Kummel's team.
The nanotech researchers are attempting to find solutions that would reduce the need for follow-up surgeries, and consequently reduce health care costs.
"If we could eliminate one out of six second surgeries even 10 percent, that would be wonderful," Kummel said.
Ultimately, Kummel said he envisions licensing the software to a major corporation interested in commercializing it.
Billion-Dollar Funding
Last year, investors poured $1.2 billion into nanotechnology, up from $700 million a year earlier, according to Lux Research. Nanotech investments in health care and life sciences accounted for $300 million in 2008.
Jurron Bradley, senior analyst in the nanomaterials practice at Lux Research, predicts that nanotech investments in health care will surpass energy and the environment in the next couple of years.
"When all the hype on energy and environmental applications dies down, people will come back to Earth, to reality," he said. "When you look at returns, health care has been the safe bet."
Menlo Park-based Pacific Biosciences, a contender in the race to make gene sequencing cheaper for the masses, received $120 million from Intel and other investors last year, enough to rank it among the top three nanotech investments for 2008.
Pacific Biosciences and two others , Nanosolar of San Jose and A123 Systems of Watertown, Mass. , accounted for nearly half of all nanotech investments in 2008.
"What you're seeing is, basically, the rich getting richer," Bradley said.
Tran said many young companies have modified their business strategies "to come up with something tangible, something short-term that can make an impact." That way, he said, they might have more success attracting investors today.
While a handful of venture capital firms have concentrated on nanotech investments, the bulk of investment dollars today stems from the U.S. government and big corporations interested in energy and environmental applications.
NanoEngineering Corp. President Jerry Schmitt said his small, privately held company relies partly on funding from the Army's Small Business Innovation Research program, which is designed to increase participation of small businesses in federal research and development.
The West Palm Beach, Fla.-based company has a research and development hub in Vista where it tests equipment capable of sniffing out trace volatiles of explosives, chemical agents and viruses.
"It's not yet a diagnostic tool, but you could screen people by taking their saliva then potentially telling them they could have a particular virus," Schmitt said. "We're intending to build a portable version for the Army."
Instruments used in nanoparticle detection come with a $500 million market potential, according to the company.
While investors continue to seek out exciting new nanotech applications, Congress, federal agencies and the White House have concentrated on devising ways to strengthen efforts to understand the potential health and safety effects of nanotechnology. Some critics say nanotech investments have outpaced knowledge of the potential impacts on human health.
One of the biggest debates surrounding nanotechnology centers on exposure , whether humans are putting themselves in harm's way by releasing nanotoxins into the air through manufacturing processes or simply by using sunscreens or other products that harness its power.
Adriana Vela, head of the local nanotech trade group NanoTecNexus, compares the argument over acceptable risks to choosing a religion that works for all.
"We're not going to be able to find an answer that pleases everyone," she said.