Condos Idling On the Market
Monday, June 1, 2009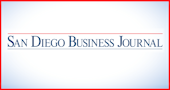 The turnout for a grand opening event at downtown? Breeza condos recently was encouraging to the developers, considering that 300 people showed up ?100 more than expected.
But Joe Werner, chief operating officer of Canadian-based Intergulf Development Group, which partnered with Lennar Urban of Miami to develop the complex, said the sales pace would have to pick up if they?e to make money on the $95 million project.
Breeza is a nine-story, 155-unit residential complex with ground floor retail space and an adjacent historical building devoted to a fitness room and offices. It stands on a 55,000-square-foot lot fronting Pacific Highway at the corner of Ash Street.
The initial phase of the project ?the bottom five floors ?was completed in November and the remaining floors were completed in January, with the grand opening in early May.
As of late last week, 35 units had been sold and Intergulf had reservations on 20 more, Werner said.
?e sold one penthouse and we have two left,?he added.
The one-bedroom units range from 615 to 790 square feet and are priced from $310,000 to $420,000. The smallest of the two-bedroom units are 1,200 square feet. They range up to 2,000 square feet and are priced from a low of $645,000 to a high of $1.8 million for the penthouses.
High Prices?
Those prices may sound high, considering that DQNews.com reported that the county? median home price was $290,000 in April, down 27.5 percent from the same month in 2008. Yet as Werner pointed out, the developers?initial prices were 25 percent to 30 percent more when the project went under construction 2.5 years ago.
?hether we make money totally depends on when we sell out,?he said. ?he way we look at it, if we break even, we?l be doing OK. We may make a little bit or lose a little bit. If we keep selling at the pace we?e going, we may lose some.
?o build momentum takes time in this market, but as move-ins occur, the pace increases. We used to sell 10 units a day in the good old days. When our first project in San Diego, Treo, opened there were weeks when we had 40 to 50 deals.?p>Treo@Kettner, which has 330 condos on India Street, started construction in 2000 and was completed in 2003. Before Breeza, Intergulf also developed La Vita, a 304-unit complex in Little Italy, and Alicante, with 95 homes in Bankers Hill.
Selling Retail Space
Aside from the condos at Breeza, two of its four ground floor retail spaces have been sold. One with 3,400 square feet went for $400 per square foot and another with 1,250 square feet went for $450 a square foot. The ground floor of the historic four-story Globe Grain & Milling Co. Building is used as a recreation and workout room, while the top floors are being sold as offices. The project also contains a swimming pool.
At the end of April, there were 1,400 condos for sale downtown, according to MarketPointe Realty Advisors. Altogether, there were 14,600 condos.
?e believe the market has bottomed, and will bounce around on the bottom for a bit,?Werner said. ?e hope, in 2010, to see an increase again, but it? going to take a number of years before it? back where it was.