TelCentris Enters Ring of Inexpensive Telecom Services
Monday, July 27, 2009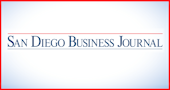 To observers, TelCentris may appear to have a split personality.
On one hand, the San Diego-based startup is a technology company intent on unseating Skype , the free Internet-based communications application owned by eBay. On the other hand, it's a small but growing telephone company providing inexpensive services to businesses.
Launched by Bryan and Kevin Hertz along with their dad, Bob Hertz, in 2007, TelCentris has doubled its work force to 44 employees in the last year.
The Hertzes set out to build a consumer Skype-like platform to organize all the ways people communicate, and ended up building a service that's proven quite popular among small businesses.
The founders don't reveal their customer count, but claim to be adding dozens of clients a month , like small telephone companies, call centers and other businesses. Their hosted PBX phone service is a software-as-a-service (SaaS) platform. Businesses don't have to buy anything except the phones.
The company says it's doubled revenues in the first half of 2009 and has outgrown its 7,500-square-foot Sorrento Mesa headquarters.
With revenue coming from the telephone side, the founders continue to develop their vision to tame the communications hydra on the Internet.
They released their beta version of VoxOx last November and released a second version July 14.
"VoxOx is a tool to help you solve the communication overload," said CEO Bryan Hertz. "It's really an all-in-one universal communicator."
The VoxOx beta was downloaded by 100,000 users, forcing them to close registration.
"We were surprised by how robust the infrastructure was," said Michael Faught, TelCentris president and chief financial officer. "We built the network to support 40 million users. We hit 5,000 users the first day. But it was nothing to worry about. When we hit 100,000 users we thought it was time to cut it off. We collected tons of feedback , positive and negative , and tried to hammer out as many (bugs) as possible."
The updated version is sleeker with more features: instant messaging across all major social platforms, video conferencing, text messaging, faxing, and phone service to cell phones and landlines.
"When Hotmail came out, they started giving away e-mail," said Bryan Hertz. "We wanted to do for unified communications what Hotmail did for e-mail. We just started looking for ways to do it."
Tough Space
However, many analysts are skeptical of offering free Web calling. Skype, for instance, counts 450 million worldwide users, who talk and video conference each other for free, and pay pennies per minute to call landlines. Yet Skype's revenues are growing at half the rate of registered users.
"I've been scratching my head of what the true business model of Skype can be," said Frost & Sullivan analyst James Brehm. "I see business models for Skype partners with the download codecs and accessories. But I don't think there's a business model for cheap phone services."
TelCentris says it can collect fees where Web-only services like Skype cannot. TelCentris is a licensed Competitive Local Exchange Carrier, or CLEC, in California, Florida and Texas. It can assign local phone numbers to VoxOx customers in those states and earn revenue from legacy carriers like AT & T; and Verizon whenever a VoxOx subscriber is called.
"If any phone number calls our phone number, we collect a fee," said Bryan Hertz.
It also earns a fractional percentage on fees generated by SMS texting through an arrangement with the other 750 U.S. carriers. And where Skype pays termination and access fees for every number they call, TelCentris could actually receive a fee from legacy carriers over the TelCentris network, says Carol Wilson, editor-in-chief of Telephony Online.
"(Skype) pays termination and access fees as do incumbents when they use a CLEC network, although that happens much less often," she said.
Busy, Busy
VoxOx also offers many more features than Skype. Yet, some argue that too many features backfire in a world where simplicity is paramount.
VoxOx coordinates all contacts on platforms such as Facebook, MySpace, Twitter and e-mail. Users can fill in other information for contacts and decide how they want to connect: by video, computer, telephone, cell phone, landline, instant messaging or text.
Users can call internationally, even away from their computer, by texting the international number to VoxOx, which will connect both parties for pennies a minute.
VoxOx can also act as a gateway to one's other phone numbers. Incoming calls can be directed to other numbers that a user programs. And a voice mail setting allows users to hear or interrupt a message in real-time.
There are more features, and TelCentris will continue to pile them on with a coming applications store for third-party developers, an iPhone App, and an adapter for home phone service that competes against Vonage, which offers unlimited Voice Over Internet Protocol domestic calling for $24.95.