News In Brief
Monday, July 13, 2009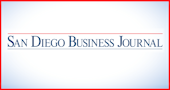 Spawar Official, Five Others Charged in Bribery Scheme
A senior official at San Diego's Space and Naval Warfare Systems Command, his wife, and four others were charged with corruption and fraud in a 25-count indictment handed up by a federal grand jury and unsealed July 7.
The indictment alleges that Gary Alexander, 49, and his wife, Kelly Alexander, 46, accepted cash bribes and other gifts from individuals who sought government contracts and employment from the command, which is the technology development and purchasing unit of the U.S. Navy, and known as Spawar.
Besides the government contracts and jobs, the indictment alleges that the defendants submitted fraudulent bills paid by the federal government for such things as computer repairs, cell phone service, large screen, high-definition televisions, home entertainment systems, a PlayStation console, Blu-ray disk player, camera and a global positioning system.
The document alleges Elizabeth Ramos, 42, and Louis Williams, 43, owners of Technical Logistics Corp. in National City, gave the couple cash, a Rolex watch and other valuable items in return for Gary Alexander's using his influence at Spawar to ensure the hiring of TLC as a subcontractor on several projects. Through about eight years the bribery transpired, TLC was paid about $4.8 million as a subcontractor, according to the indictment.
The indictment also charged Jackie Godwin, 67, a former manager at San Diego-based Kratos Defense & Security Solutions, and Sinthia Nares, 43, who received jobs at Kratos and TLC.
Kratos said that when notified by the U.S. attorney's office about its investigation of Godwin, he was terminated. The company said it has been cooperating with federal investigators in the case, and is not nor ever has been the subject of the investigation.
, Mike Allen
- - -
Intellikine Raises $51M in Quest for Cancer Drug
Intellikine, a privately held La Jolla-based biotech startup with plans for a new cancer drug, said July 8 it has raised $51 million in a preferred stock sale that attracted some well-known names in the drug industry.
Novartis Bioventures, a venture capital fund connected to Swiss pharmaceutical giant Novartis, led the round alongside Menlo Park-based U.S. Venture Partners, Biogen Idec of Cambridge, Mass., and FinTech Global Capital of Tokyo. Markus Goebel, managing director of the Novartis Venture Funds, joined the company's board as a result.
Intellikine amassed $28.5 million in the first closing of this round, but stands to gain as much as $51 million if it meets certain benchmarks.
The financing comes less than two years after the company was formed with an initial investment of $12.5 million from Abingworth, CMEA Capital and Sofinnova Ventures, each of which participated in the latest round.
Intellikine's most advanced drug candidate, known as INK128, is scheduled to enter the clinic in a year. The drug has been shown in early-stage studies to stop abnormal cell growth and keep tumors from forming.
, Heather Chambers
- - -
With Sales Down 16 Percent, WD-40 Remains Profitable
WD-40 reported net income of $6.9 million for its third quarter that ended May 31, down about 15 percent from the like quarter of 2008, it announced July 8.
For the nine months, WD-40 reported net profit of $18.7 million, down nearly 19 percent from the like period last year.
Net sales for the quarter were $68.8 million, down 16 percent, and for the nine months were $214.3 million, down nearly 11 percent from the comparable periods.
CEO Garry Ridge said while the company has seen an overall weakness in the global economy and took losses because of the foreign exchange rates, he was pleased with the results. Ridge said the company had a strong balance sheet, limited debt, good cash flows and is on track to end the year within the range of previous estimates.
WD-40 forecast its fiscal 2009 sales would finish at $283 million to $290 million, and net income to finish between $24.2 million to $25.9 million, or $1.45 to $1.55 per share.
Traded on Nasdaq under WDFC, shares have ranged from $21.81 to $40 over the past 52 weeks.
, Mike Allen
- - -
Submarina Gets More Dough, Plans 20 New Stores
Submarina California Subs, based in San Marcos and with 65 units, said it recently received a "significant investment" from Kerensa Investment Fund 1 to continue expansion plans.
Though the figure wasn't revealed, the sub chain says it opened 18 new sandwich places last year, and is on track to open another 20 this year.
The investment will help the 32-year-old chain pursue a larger market share within the sandwich sector, the company said.
Privately held Submarina was ranked second on a list of the Top 20 Fastest Growing Concepts by restaurantchain.net.
, Mike Allen
- - -
Japanese Phone Company Takes Stake in PacketVideo
NextWave Wireless, a San Diego provider of wireless technology whose main subsidiary is PacketVideo, said July 6 that Docomo, Japan's largest mobile phone operator, took a 35 percent equity stake in PacketVideo for an investment of $45.5 million.
PacketVideo already supplies Docomo with the software to replay broadband data such as music and video.
NextWave said net proceeds from the deal will be used to pay off part of its senior secured notes due July 2010.
NextWave also announced July 6 that its wholly owned subsidiary, NextWave Wireless, issued $15 million in additional senior subordinated secured notes due 2010 to an affiliate of Avenue Capital Management II. That transaction yielded $14.25 million in proceeds, the company said.
Shares of NextWave, traded on Nasdaq under WAVE, have ranged from 7 cents to $4.22 over the past 52 weeks.
, Mike Allen