Submarina Gets More Dough, Plans 20 New Stores
Wednesday, July 8, 2009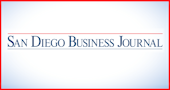 Submarina California Subs, based in San Marcos and with 65 units, said it recently received a "significant investment" from Kerensa Investment Fund 1 to continue its rapid expansion plan.
Though the figure wasn't revealed, the sub chain says it opened 18 new sandwich places last year, and is on track to open another 20 this year.
The investment will help the 32-year-old chain pursue a larger market share within the sandwich sector, the company said.
Privately held Submarina was ranked second on a list of the Top 20 Fastest Growing Concepts by resturantchain.net.
, Mike Allen