Phone Provider in Touch With Updated Technology
Monday, July 6, 2009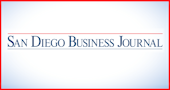 The founder of a small local telephone company has relied on slow, steady growth that he believes will one day make Convergence Systems into a household name.
Jason Bales, who spent 11 years at AT & T; learning the ins and outs of the telephone industry, says it was his lifelong dream to start his own phone company, which sounds almost as unusual today as dreaming to own a daily newspaper.
But where legacy telecoms with high fixed costs and outdated infrastructure fall short, Bales says Convergence gains by offering lower costs and more personal customer service.
The company has never taken venture capital. It employs 15 people full time, mostly engineers, relying on contractors for infrastructure build-out.
Bales said Convergence made $1.9 million in revenue last year, and is on pace to double that in 2009 mainly because companies are looking to save money.
The company's sweet spot is businesses with 25 employees or less that don't want to make a big investment on their own phone routers , called PBX boxes.

"When you have to buy a PBX and have to manage phone lines behind it, a five-user company ends up spending a lot of money on hardware," said Bales, who counts 1,000 business customers.
Convergence instead hosts and manages the phone service at American Internet Services' data center in Sorrento Valley.
"If the voice mail breaks, we fix it. It's our problem. All they need to do is to buy the phones at their office," said Bales.
Carol Wilson, the editor of Telephony Online, says that business model makes sense for small to mid-sized companies.
"Hosted services are important for this customer group because they often don't have the telecom and IT staff to deploy and maintain equipment," she said. "And also, especially in the current economic environment, they want to avoid the capital costs of owning their own equipment."
Solutions
Most of Convergence's packages range from $29.99 to $59.99 per month, per phone. There are no additional long-distance charges, and Convergence takes care of all of the voice mail, features and services. There's no limit to the number of lines a business can add.
Convergence resells the Mitel Networks manufactured telephone, which costs about $300 per handset.
"We've eliminated the boxes. All you use is the phone, and we manage that," said Bales. "With our system all you have to do is plug in the phones, they cruise across the Internet and find us at the data center."
Convergence's equipment prioritizes voice traffic over all other network traffic , which means that a co-worker's PowerPoint e-mail will not disrupt a telephone call.
"They definitely solved some solutions for us that really nobody else could," said Ryan Van Der Vorste, vice president of operations for Showtime Golf in San Diego.
Founded in 2002, Showtime Golf is a concierge service for golf tee times and tournaments. Its five agents work remotely. Van Der Vorste says they switched to Convergence a year ago, and now just plug their phones into Internet connections wherever they are.
Their previous service was a voice-over-Internet protocol, or VoIP, solution that required multiple Internet routers per location that connected to a PBX box. When it went down, the whole system went down. Through Convergence, if a Showtime employee loses his Internet connection, the others can still work.

Convergence saves Showtime $750 a month in router costs , plus less expensive phone service. They pay $59 a month per phone for unlimited long-distance and other services. The agents can see who is calling on their computers and who is waiting in the queue.
"It's the best solution, and it's a lot less expensive from the previous solution by half price," said Van Der Vorste.
Bales says Mitel is considering promoting Convergence to other value-added resellers , as a way to compete against lower cost phone systems such as Toshiba. That would open Convergence to resellers around the country and thousands of potential customers, Bales said.
"This is the next logical step," he said.
A Leap Forward
Convergence last month also received a license from the California Public Utilities Commission to operate as a full-service phone carrier in California, which gives it the rights to lay fiber optic lines. The company recently completed a 2.5-mile fiber optic line for a large Sorrento Mesa technology company.
The company plans to build out fiber optic lines for customers and add extra capacity to add other customers along the route.
Wilson says deployment on its own would be extremely expensive, but waiting for customer orders before deploying the fiber makes more sense.
Bales plans to compete against AT & T;'s DSL and T-1 lines, which run on copper wires. Convergence's fiber lines would cost between $99 for 10 megabytes downstream and 5 megabytes upstream and $299 per month for 10 megabytes upstream and downstream; with $99 per extra 1 megabyte upstream and downstream.