Now That Funding Has Arrived, Caltrans Gets Moving on Road Work
Monday, July 6, 2009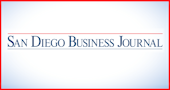 The California Department of Transportation is using several sources of funding to get work on county road projects rolling.
One of Caltrans' largest projects is the Interstate 15 Express Lanes project. Originally begun as an eight-mile, reversible high-occupancy vehicle expressway, the new I-15 Express Lanes Project creates a four-lane, 20-mile express lane facility in the median of I-15 that will stretch 20 miles from state Routes 163 to 78. The lanes will be available for free to transit, car pools, van pools, motorcycles and permitted clean-air vehicles.
The I-15 Express Lanes is being constructed in three segments: North, Middle and South. The $1.17 billion project is funded by a combination of local, state and federal funds that include TransNet, the region's half-cent sales tax increase for transportation, extended 40 years in 2004; Grant Anticipation Revenue Vehicles, or GARVEE, bonds; and Proposition 1B funds, and will provide 21,000 jobs during the course of construction. The project is expected to be completed in 2012.
"The project will continue to relieve congestion and will also accommodate future growth in the region," said Gustavo Dallarda, Caltrans I-15 Corridor director. "It will help commuters as well as the movement of goods along Interstate 15."
In the South Bay, Caltrans is working on a project partially funded by stimulus money where construction of three miles of a six-lane freeway from Britannia Boulevard to east of Interstate 805 in the next phase of the state Route 905 project has begun. This phase, titled Phase 1B, is among the first transportation projects in the state to make use of American Recovery and Reinvestment Act, aka ARRA or the stimulus package, funds.
Caltrans cites the need to improve traffic flow in the area due to the large influx of goods transported from Mexico. Imports and exports between the U.S. and Mexico have grown $20 billion in the last 10 years, 98 percent of which comes across into the United States via truck. In 2005, the California/Baja California ports of entry processed 2 million trucks and that figure is projected to double by 2020.
The SR-905 Phase 1B project, expected to be completed in the summer of 2012, has a price tag of $76.8 million, including $74.1 million in ARRA funds, $2.13 million in federal funds and $500,000 from the TransNet tax administered by the San Diego Association of Governments, the region's planning agency. Skanska serves as general contractor for the project.
Projects Get Green Light
Overall, stimulus funding has allowed Caltrans to greenlight a greater number of projects and allowed for corridor improvement and new road construction projects to move past the design stage and get under way.
Caltrans spokesman Edward Cartagena cited a lack of funding as one of the major hindrances in realizing projects such as these. The cost of the SR-905 project is estimated at $620 million.
"These dollars aren't sitting in some pot somewhere," said Cartagena. "There usually is no money in any pot for these things, so the stimulus money has allowed for some serious progress to happen."