Lawyer to Help Find U.S. Attorney, District Judge Nominees
Monday, January 26, 2009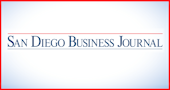 David Casey Jr., an attorney with the local law firm of Casey Gerry Schenk Francavilla Blatt & Penfield, is involved in the process to determine appointments of U.S. attorneys, district court judges and marshals who will serve under the new president.
Sen. Dianne Feinstein, D-Calif., selected Casey to oversee a bipartisan advisory committee in charge of screening the applicants. Casey is a longtime adviser to Feinstein.
Feinstein will ultimately recommend nominees to President Obama. The president's selections are then confirmed by the Senate.
The selection of U.S. attorneys has special significance. It will be the first selection process since a political scandal erupted in 2007 following the sudden dismissal of seven U.S. attorneys in December 2006, including Carol Lam of San Diego.
Lam oversaw the Randy "Duke" Cunningham corruption case. The former congressman pleaded guilty in November 2005 of accepting more than $2.4 million in bribes from defense contractors.
- - -
Back To The Private World: Howard Wiener, retired associate justice of the California Court of Appeal, returned to private practice Jan. 1. Wiener will serve as a mediator, arbitrator or private judge in complex litigation.
For the past year, Wiener spent his time working for Judicial Arbitration and Mediation Services, known as JAMS, the nation's largest private provider of alternative dispute resolution services.
Wiener, who established his own alternative dispute resolution firm after leaving the bench 14 years ago, will work out of the 19th story offices of downtown's Koll Center.
Since leaving the Court of Appeal in January 1994, Wiener has served as a mediator in more than 2,100 cases.
- - -
Big Assist: Stradling Yocca Carlson & Rauth assisted publicly held SpaceDev of Poway in its acquisition by privately held Sierra Nevada for $38 million. As a result of the merger, SpaceDev is now a wholly owned subsidiary of Sierra Nevada.
Stradling shareholder Hayden Trubitt, who specializes in assisting public and private companies in mergers and acqui & #173;si & #173;tions, represented SpaceDev.
SpaceDev, known as a leader in the so-called space tourism business, formed Sierra Nevada's new space systems business unit, which provides advanced satellite systems, propulsion systems, space vehicle systems and a wide array of subsystems and components to defense, civil government and corporate customers.
The law firm of Holland & Hart represented Sierra Nevada.
Stradling is also representing SpaceDev in a pending securities class action lawsuit. The suit, filed in the U.S. District Court of Southern California, alleges that SpaceDev withheld material information from shareholders regarding the company's sale to Sierra Nevada.
"We're hoping they see the light and dismiss the case, but so far they haven't," Trubitt said.
Send law-related news to Heather Chambers, hchambers@sdbj.com.