C.P. Snow's Two Cultures Are Emerging
Monday, February 2, 2009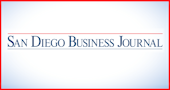 Fifty years ago, physicist-turned-novelist C.P. Snow talked about the "two cultures" of physicists and writers, and the "hostility and dislike" that divided the world's "natural scientists," its chemists, engineers, physicists and biologists, from its "literary intellectuals."
That divide, Natalie Angier of The New York Times wrote last summer, "continues to this day, particularly in the United States, as educators, policymakers and other observers bemoan the Balkanization of knowledge, the scientific illiteracy of the general public and the chronic academic turf wars that are all too easily lampooned."
The IIT Institute of Design in Chicago reportedly has found a way to "bridge the chasm between business and design."
It defines design as "a core methodology of innovation" and as such, it argues, represents the key to new inventions and innovation itself.
Business schools across America are rethinking their curricula, too, as the Master of Fine Arts is as valued to business as the revered M.B.A.
Dartmouth College is exploring "mathematics across the curriculum," linking math with a humanistic discipline in 16 disciplines; and the University of Michigan launched "The Millennium Project" to merge humanities courses into its engineering curriculum.
Angier reported, "The most ambitious of these exercises in fusion thinking is a program under development at Binghamton University in New York called The New Humanities Initiative."
"Jointly conceived by David Sloan Wilson, a professor of biology, and Leslie Heywood, a professor of English, the program is intended to build on some of the themes explored in Wilson's evolutionary studies program, which has proved enormously popular with science and non-science majors alike, and which he describes in a recently published book, 'Evolution for Everyone.' "
True Understanding
" & #8201;'You can study music, dance, narrative storytelling and art making scientifically, and you can conclude that yes, they're deeply biologically driven, they're essential to our species, but there would still be something missing," Dr. Wilson said, "and that thing is an appreciation for the work itself, a true understanding of its meaning in its culture and context.' "
As a whole new economy based upon creativity and innovation emerges , the dawn of the "Creative Age" , the importance of reinventing our business strategies, our corporations, our communities, our schools and more is critical.
We need to redesign our high school and college curricula to focus on preparing students for this new competition.
Yet today, in the rush to confront the wave of outsourcing and offshoring caused by the globalization of the economy, it is math and science alone that are urged upon our young, to our peril.
Last summer, President Bush signed the America Competes Act, which authorizes $151 million to help students earn a bachelor's degree in math or science, $125 million to help math and science teachers get credentials, and additional money to help align K-12 math and science curricula to better prepare students for college.
In truth, we need a huge infusion of capital and a change in attitude for both art and music and math and science.
Importantly, we need to define a well-rounded education and to make the case for its importance in a global innovation economy.
Sadly, if America does not capture the high ground in this latest effort to transform education , by meeting the global, economic demand for creativity and innovation , America will lose the lead it enjoys forever.
Joyce M. Gattas is dean of the College of Professional Arts and Studies, and John M. Eger is the Van Deerlin endowed chair of communications and public policy at San Diego State University.