Real Estate Roundup
Monday, December 14, 2009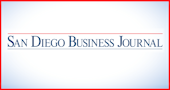 SDSU AquaPlex Saving Energy With Solar Panels
The student government at San Diego State University is making its mark as one of the most environmentally progressive student collegiate bodies in the nation. On Dec. 2, Associated Students of SDSU and local solar firm, Sullivan Solar Power, hosted a ribbon-cutting ceremony for the recent installation of 124-kilowatt solar photovoltaic panels at the Aztec AquaPlex, which is the campus' most energy-intensive facility.

The green movement came along with the development of the Green Love Sustainability Advisory Board, one of the nation's first student government boards dedicated to strengthening environmental efforts on campus. Funding for the project came from a self-imposed student fee increase in the spring of 2008, which secured funds for sustainable upgrades to Associated Students' facilities.

The solar system consists of three separate ground-mounted arrays, each with 280 photovoltaic panels, which will save the university more than $35,000 a year in utility costs. The system at the AquaPlex will generate enough solar power to reduce 299,940 pounds of CO2 and will generate roughly 241,887-kilowatt hours of energy per year.

The two-year installation project was completed by Sullivan Solar Power. The company also incorporated the work of Solar Park USA, which installed eco-friendly earth screw mounting fixtures and racking.

Work Gets Under Way on Miramar College's Library
A ground breaking for the future Library/Learning Resource Center at San Diego Miramar College was held Nov. 16. The three-story, 100,000-square-foot building is the latest San Diego Community College District facility funded by Propositions S and N.

In the last two years, these propositions have generated 5,000 jobs. The building itself is estimated to create at least 200 jobs for local contractors, subcontractors and specialty trades. The $48.4 million project will provide state-of-the-art teaching and independent learning spaces, and will include a new library, classrooms, computer laboratories, tutoring services, a media production facility, and faculty and staff offices and work space.

The building is designed to obtain LEED certification by the U.S. Green Building Council and includes a number of sustainable features, including extensive use of material made from recycled content; high-efficiency plumbing and electrical fixtures; a design that maximizes both daylight and views to the outside; windows that have high-performance glass that allows sunlight to filter into the building but reduces the amount of ultraviolet light and solar heat; and a high-efficiency irrigation system that uses reclaimed water and utilizes a controller that adjusts itself to local weather.

Wounded Warrior Headquarters Planned
Barnhart-Heery and Naval Facilities Engineering Command Southwest announced they will be awarding $29.5 million for the design and construction of a Wounded Warrior Headquarters and a Wounded Warrior Hope and Care Center. The project, which is expected to be completed in October 2011, will be for Marines and sailors stationed in the Wounded Warrior Battalion West at the Marine Corps Base Camp Pendleton.

In February, Barnhart-Heery broke ground on the Bachelor Enlisted Quarters, a $23 million project, for Marines and sailors in the Wounded Warrior Battalion West. The 66,000-square-foot building will feature 100 semi-private suites made to suit service members recovering from various injuries. The barracks construction will be completed by March 2010.

AGC Presents Merit Award To JVB Construction
Awards for outstanding construction projects were presented by the San Diego chapter of the Associated General Contractors of America Inc. at its Build San Diego Awards banquet in November.
A panel of six judges evaluated the nominees in terms of their success in project management, innovation in construction techniques or materials, excellence in client service, contribution to the community as it relates to the project, and meeting the challenges of a difficult job. The banquet was attended by 500 guests, including elected officials, government and educational leaders, owners, developers, architects and engineers.

JVB Construction Management Inc. received a Merit Award for the Saratoga West Condominium Reconstruction Project in the category of Unique Special Projects. The $10 million project completed the reconstruction of nine clusters of 10 condominiums each, with a total of 90 condominium units, a clubhouse and swimming pool area. Reconstruction work included the removal and replacement of roofing, windows, doors, skylights, stairways and deck systems. The project team consisted of Golba Architecture Inc., AV Builder Corp., Neal Electric Corp., Brickman Landscaping and Koch-Armstrong General Engineering.
Other award recipients include Turner Construction Co., Barnhart-Heery, Riha Construction Co., PCL Construction Services Inc., Clark Cos., J.R. Filanc Construction Co. Inc., Clark Construction Group LLC, Sundt Construction Inc., Roel Construction Co. Inc., Swinerton Builders, Jaynes Corp. of California and Echo Pacific Construction Inc.
AGC is a trade association dedicated to improving the construction industry.