Financing Woes Halt Imperial Beach Hotel Project
Wednesday, August 26, 2009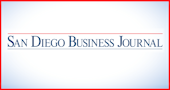 Citing the difficulty of getting financing, hotel developer Pacifica has postponed plans to build a $20 million, 78-room hotel on the site of Seacoast Inn in Imperial Beach.
"Lenders are reluctant to offer loans for the construction of new hotels, and as a result we have not been able to secure financing from our traditional sources," said a statement issued by San Diego-based Pacifica on Aug. 25.
Pacifica was to demolish the existing Seacoast Inn in October to make way for the new development. It now plans to leave the current structure standing.
Pacifica had planned on financing the project by selling condominium hotel units. "With increasing litigation regarding condo hotels, the condo hotel market today is almost nonexistent," Pacifica's statement said. Financing the project as a hotel only leaves a "multimillion funding gap," the statement said.
Pacifica said it "remains committed" to the project.
Mayor Jim Janney told constituents in a letter Aug. 21 that Pacifica told him the project would be delayed for "the foreseeable future." The mayor added that he was "disappointed and angry" about the turn of events. Many viewed the hotel project as a significant step toward revitalizing the beach community.
, Brad Graves