A Few Bright Spots Remain as Industrial Leasing Declines
Monday, August 17, 2009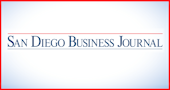 Downsizings, short-term lease renewals and relocations to less expensive space dominated the county's industrial real estate market during the first half of the year, according to Cushman & Wakefield.
Vacancies rose, absorption declined and rents fell as the market weakened, according to studies released last week by both Cushman & Wakefield and CB Richard Ellis.
The brokers varied little in their statistical analyses. Cushman & Wakefield, which tracks a countywide industrial inventory of 188.6 million square feet, said that vacancy stood at 9.1 percent year to date at the end of June versus 7.3 percent at year-end 2008.
It also reported that net absorption amounted to a negative 2.4 million square feet, meaning that that much space was returned to the market.
CB Richard Ellis, which took 191.9 million square feet into account, reported a vacancy rate of 9 percent at midyear and negative net absorption of 2 million square feet.
According to Mickey Morera, senior director with Cushman & Wakefield, "Large give-backs by Accredited Home Lenders, Pentair (Electronic Packaging), ResMed and Chase Industries, as well as returned space from expiring short-term leases and renewals were responsible" for a fair chunk of the negative net absorption.
The average monthly asking lease rate was 95 cents per square foot, triple net, as opposed to $1.07 per square foot, triple net at the end of 2008. Triple net refers to costs for insurance, utilities and maintenance, the Cushman & Wakefield report shows.
"Landlords will be challenged over the next 18 months as tenants continue to expect low rates and generous incentives," Morera added.
Cushman & Wakefield's report shows that the central suburban sector, which includes Kearny Mesa, had the lowest vacancy rate , 4.4 percent , among all sub-markets in the county. The East County, comprised of El Cajon and Santee, had vacancy that was just slightly higher at 4.5 percent.
The Interstate 15 corridor, which includes Poway and Rancho Bernardo, had vacancy of 12.4 percent.
I-15 Corridor
"Large R & D; move-outs contributed to the I-15 corridor's negative 615,750 square feet of absorption, the most recorded by any one sub-market," Morera said.
The move-outs included troubled mortgage lender Accredited Home Lenders, which vacated three buildings totaling 182,000 square feet in Carmel Mountain Ranch, and ResMed, which vacated 144,000 square feet in Poway to move into its new corporate office headquarters in Kearny Mesa.
Also in Poway, Pentair vacated 126,000 square feet, downsizing to 62,025 square feet in Miramar. Additionally, Chase Industries vacated 66,000 square feet of manufacturing space in Rancho Bernardo.
The South Bay had the second highest vacancy rate at 11.7 percent. The South Bay includes Chula Vista, National City and Otay Mesa.
A sector referred to as Mid-City, including Miramar, Sorrento Mesa, Sorrento Valley and Torrey Pines, logged vacancy of 8.6 percent while vacancy was 6.6 percent in downtown.
Vista is the county's only city experiencing any construction activity , 200,097 square feet in build-to-suit projects.
The manufacturing/warehouse and multi-tenant sectors were responsible for the lion's share, or 70 percent, of the county's overall negative absorption in the first six months of this year.
Large Lease Transactions
Among the largest second-quarter lease transactions was one for 102,211 square feet in a Sorrento Mesa warehouse by Thermo Fisher Scientific and another by Pro Performance Sports for 47,548 square feet of manufacturing space in the Carlsbad Research Center in Carlsbad. Two of the largest industrial building sales included a 48,000-square-foot property bought by Hocking International Chemical for $4.2 million in San Marcos and another for $3.8 million by Stronghold Canyon Development in Scripps Ranch.
In its report, CB Richard Ellis cited a recent forecast by Torto Wheaton Research projecting an overall decline in the number of manufacturing and distribution workers and net absorption that lags the supply of industrial space in the near future.
Recovery is not anticipated before the end of 2010 or early 2011, with net absorption levels trending upward, the forecast said.
But Tucker Hohenstein, a senior director of Cushman & Wakefield, said there are segments of the industrial market that are doing well despite the down economy, such as telecommunications, energy and medical manufacturing firms as well as defense contractors.
"Green energy companies are doing well and taking more space and companies involved in solar engineering systems are doing well," he said.