Rancho Santa Fe Church Getting $16.5 Million Makeover
Monday, April 6, 2009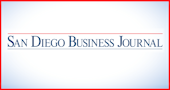 Village Community Presbyterian Church in Rancho Santa Fe is undergoing a $16.5 million development project that includes a new custom-designed, 9,000-square-foot playground.
Demolition of the former 1950s-era sanctuary, located at 6225 Paseo Delicias, began in September. The church's Building Committee received the permit to begin construction in early February. The foundation for the new sanctuary has been poured, the underground utilities are installed and work on the retaining walls is in progress. The sanctuary, designed by Domusstudio, is slated for completion in May 2010, according to Don MacNeil, chairman of the church's Building Committee.
Designed by Deneen Powell Atelier with Domusstudio Architecture, the nature-themed playground features rounded boulders, rolling turf, eucalyptus logs from the church site and other natural materials. The playground is linked to the toddler play area by a shared toolshed and vegetable garden.
Roel Construction is the general contractor and Jon Powell served as landscape architect.
- - -
Dynalectric San Diego will install electrical systems for a major remodeling project at the San Diego Zoo and the new Grossmont College parking structure in El Cajon.
Dynalectric will be responsible for the installation of all electrical systems, including extensive site lighting, involved in the remodel of multiple sites on 7 acres at the Zoo. The areas to be remodeled include "Elephant Odyssey," a 2.5-acre habitat for the elephants; exhibits for California condors, lions, jaguars and tree sloths; and merchandise sales, dining and support facilities.
Dynalectric's work for the Grossmont College parking structure will include the installation of all electrical systems for the 402,000-square-foot facility that is attached to a 3,200-square-foot public safety building.
The project will include an emergency generator for life safety and emergency standby systems, an electrical distribution system designed to support communication and security systems for use by campus police and security. Additionally, a full notification fire alarm system, card access system and intrusion detection system will be installed.
The cost was not disclosed for either project.
- - -
Prevost Construction recently completed $2 million worth of renovations for multiple tenants in the 280,000-square-foot, two-tower complex at 5355 and 5375 Mira Sorrento Place in San Diego.
The building's owner, Equity Office, awarded Prevost the renovation projects. The general contractor's recent tenant improvements at Sorrento Towers North included interior renovations on several tenant suites and new common area upgrades.
Steve George and Dan Dreesen are the project managers and Steve Thompson and Joe Ruiz served as superintendents for Prevost. Gensler Architects provided the lobby area design, and Roberts & Bennett Commercial Interior Design designed the tenant spaces.
, Cassandra Dump