Health Care Providers 'Stressed' Over Stalled State Budget
Monday, September 8, 2008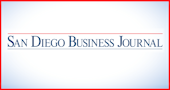 As state lawmakers grapple with an overdue budget, local health care leaders are voicing discontent over proposed reductions to payments made by Medi-Cal, the public health insurance program that provides care to low-income individuals.
On Aug. 19, a federal judge blocked the state from imposing reimbursement cuts to Medi-Cal, California's version of Medicaid, following a lawsuit filed by groups representing area hospitals, pharmacies, community clinics and physicians.
An appeal is pending, and local health care leaders said they worry that any cuts could have devastating effects.
"Our system is already overcrowded and stressed and to put that additional stress on it is only going to make it worse," said Tom Gammiere, chief executive of Scripps Mercy Hospital, during a Sept. 3 press conference held outside its Hillcrest campus.
A failure by state legislators to pass a balanced budget has already stalled reimbursements paid to hospitals and other providers by more than $950 million, according to the California Hospital Association, one of the groups represented by the lawsuit.
Gammiere said the state owes Scripps Health more than $5.3 million in overdue reimbursements. Scripps Mercy Hospitals are owed more than $4.4 million, he said.
Any reductions in Medi-Cal care will have a trickle-down effect into area emergency rooms, particularly in the South Bay and East County where there's a higher concentration of Medi-Cal patients, Gammiere said.
Dr. Ted Mazer, an ear, nose and throat specialist and past president of the nonprofit San Diego County Medical Society, said he's already had to reduce the amount of Medi-Cal patients he sees on a regular basis. Recently, he decided to stop seeing new Medi-Cal patients entirely.
"I did that with a very heavy heart but without a choice," he said. "Without that choice, I wouldn't be able to see my other patients."
On average, California's hospitals lose 22 cents on every dollar spent on providing care to Medi-Cal patients, according to the hospital association. Statewide, more than 20 percent of hospital revenues come from Medi-Cal.
Feeling The Pinch
Although small rural hospitals are among the hardest hit by the lack of an approved budget and additional cuts and delays to Medi-Cal payments, community clinics say they're also feeling pinched.
Steve O'Kane, chief executive of the San Diego Council of Community Clinics, said further cuts to an already stressed system will force some clinics to close.
"Our clinics are struggling to stay open right now," he said.
Terry Racciato, president of Together We Grow, a pediatric day care center funded by Medi-Cal, said she has struggled to keep the business afloat since payment delays, combined with rising labor and health care costs, have put additional burdens on the center.
In July, the center notified 24 families it would have to discontinue after-school care. But funding provided by the San Diego Regional Center will allow it to stay open at least six more months, Racciato said.
Lisa Page, chief deputy press secretary for Gov. Arnold Schwarzenegger, said the governor "fully understands the devastating impact of these cuts, which is why he continues to push for comprehensive health care reform and structural budget reform."
On the same day the San Diego health care leaders held their news conference, Schwarzenegger spoke with reporters at a rural hospital outside Sacramento. He urged constituents to speak with their local lawmakers and encourage them to pass the state budget.