Hospitals Taking Steps to Avoid Loss of Public Funds
Monday, September 1, 2008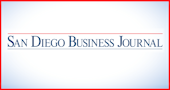 Three hospitals in San Diego County under state and federal scrutiny because of serious deficiencies in patient care are taking measures to correct their problems in order to maintain government funding.
Sharp Grossmont Hospital of La Mesa and Scripps Mercy hospitals in Chula Vista and Hillcrest are at risk of losing all government payments because of several occurrences that, in some cases, resulted in preventable patient deaths.
A potential loss of state and federal funding has serious consequences for the nonprofit hospitals that rely, in part, on government reimbursements to operate. Sharp Grossmont and Scripps Mercy receive roughly half their net patient revenues from reimbursements made by Medicare and Medicaid, known as Medi-Cal in California.
Scripps Mercy Chief Executive Tom Gammiere said he's confident the state will accept the corrections the hospital has put in place. Hospital executives submitted a detailed correction plan to Medicare officials Aug. 8 and are awaiting response.
"We had identified many of these issues before and we were actively correcting them," Gammiere said.
Among other initiatives, Scripps Mercy has hired more nurses, implemented automated systems to track patient flow and bed availability and established "SWAT teams" to investigate problems.
Patient Care Lapse
State investigators identified lapses in patient care at Scripps Mercy in an April report, following the Feb. 29 death of a female patient at its 183-bed Chula Vista campus. The critically ill woman failed to receive a saline solution ordered more than four hours earlier.
An investigation into the hospital's Hillcrest and Chula Vista campuses found other shortcomings in the areas of nurse-to-patient ratios, lack of proper oversight on prescription drugs administered in the emergency department and improper patient protection regarding adverse drug interactions.
Overall, state investigators cited five categories of deficiency: governing body, quality assurance, medical staff, nursing services and pharmacy services. If problems persist in any one area, the hospital could disqualify for Medicare and Medi-Cal funding on or before Oct. 15.
Similarly, a series of incidents prompted state investigators to visit Sharp Grossmont Hospital, home to the county's busiest emergency room, in April and May.
Public documents obtained from state and federal health agencies reveal at least three cases where patients failed to get the help they needed.
In April, a 25-year-old man who suffered from schizophrenia and an impulse control disorder suffocated to death after a nurse failed to closely monitor him while he was restrained to a bed.
Another April incident at Grossmont involved an 83-year-old woman who had undergone a hysterectomy. Hospital workers injected the wrong medicine into her bloodstream and she died.
A third incident, in March, involved a 45-year-old male who had been connected to a ventilator that had not been turned on. The man had been victim of a heart attack. The event was not reported to the state Department of Public Health until 14 days after his death was discovered by the hospital.

State investigators cited six categories of deficiency: governing body, quality assurance, medical staff, physical environment, anesthesia services and respiratory care services.
Correction Plans
Hospital executives submitted their correction plans to Medicare July 29 and were visited by state investigators last week. Officials at Grossmont did not respond to multiple requests for an interview.
Sharp publicist Tom Hanscom said in an e-mail that hospital officials were "looking forward to the report and are very optimistic."
Ken August, spokesman for the state health department, was not immediately available for comment.
Administrators for the hospitals have publicly acknowledged mistakes, adding that while hospitals can seek ways of preventing future events, they have no means of eliminating human error.
"No one thinks that these things should happen, but it's also every single day around the clock that hospitals are taking care of people and these things happen," said Jan Emerson, spokeswoman for the California Hospital Association, an advocacy group representing about 450 hospitals statewide.
California health officials have drawn additional public attention to hospital care since last July, when a law took effect requiring hospitals to report "adverse events" to the state within five days of their discovery, or within 24 hours for more serious events.
And state regulators began issuing fines to hospitals involved in cases of "immediate jeopardy," or mistakes that caused, or were likely to cause, serious injury or death to patients.
Health officials assessed fines on five area hospitals for cases of immediate jeopardy Aug. 18. Besides Grossmont, others included Promise Hospital in San Diego, Scripps Memorial in La Jolla, Palomar Pomerado Hospital of Poway and UC San Diego Medical Center.
"Looking at the number of events we've had, it really hasn't changed much," said Maida Soghikian, medical director of performance improvement and risk management for Scripps Green Hopsital, one of the health care facilities penalized. "What's really has changed is increased transparency and increased scrutiny of these events."