Topping Off: UC San Diego Supercomputer Center
Monday, October 27, 2008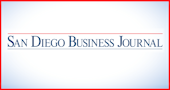 Project: The UC San Diego Supercomputer Center building extension and datacenter.
Project description: With five levels and two wings creating a V-shaped floorplan, the new structure doubles the size of the existing supercomputer center to 160,000 square feet. The facility will serve as a co-location datacenter for inter-campus and intra-campus data processing and storage. Located on the northwest corner of the UCSD campus, it is one of the nation's leading supercomputer centers, and has more archival storage capacity than any other academic institution in the world.
Interesting facets: The building is designed to achieve a LEED silver energy savings rating by the U.S. Green Building Council, in part, because the building is calculated to be 36 percent more energy efficient than the latest state building code requirements. The design also earned an award from the California Public Utilities Commission. Key "green" highlights of the new SDSC building include:
- & #8201;A hybrid displacement ventilation system instead of conventional heating, ventilation and air conditioning;
- & #8201;An optimum building orientation, sun shades, low-E window glazing, exposed concrete interiors, balloon-framed walls, and a solar reflecting roof to dissipate heat;
- & #8201;Building sensors to measure energy consumption and thermal effectiveness, providing references for future building designs;
- & #8201;A first-of-its-kind use in the United States of a Liebert/Knurr rack system called CoolFlex that encloses traditional cold aisles in the datacenter, completely separating the cold air which cools the computer equipment from the hot air exhausted by the computers; and
- & #8201;Power supply from UCSD's
natural gas cogeneration facility, which will provide datacenter power and steam to drive the center's chilled water plant.
Owner: UCSD.
Financing: Local.
Designers: EHDD Architects, San Francisco; Rumsey Engineers, Oakland (mechanical engineering); Integrated Engineering, Los Angeles (electrical engineering); Spurlock Poirier, San Diego (landscape architecture).
General contractor: Barnhart, a Heery International Co.
Major subcontractors: Berg Electric; Johnson Barnes & Finch; Pacific Southwest Structures; Tower Glass; Quality Reinforcing; University Mechanical.
Start date: June 2006 (groundbreaking).
Completion date: Fall 2008.
Building cost: $34 million.
Project cost: $44 million, including project management, architecture fees, permits and parking mitigation.
Square footage: 80,000 square feet.
Editor's note: Topping Off is a regular feature of the Business Journal focusing on commercial, industrial and multi-unit residential projects that are finishing construction. Send suggestions of projects to aschweizer@sdbj.com.