Health Care in the Hands of Machines
Monday, October 20, 2008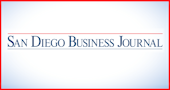 In a small staff room on the first floor of Scripps Mercy Hospital in Hillcrest, two 42-inch plasma screen monitors light up with columns of color-coded information.
Patient Logistics Manager Sid Seney maneuvers his computer mouse over one of the 589 squares that represent hospital beds for Scripps Mercy Hospital campuses in Chula Vista and Hillcrest, makes note of the room's status , it's occupied , and clicks on the box to reveal the patient's name, age and medical condition.
Upstairs, inside the 11th floor's so-called "war room," a computer-assisted heart rate monitoring program is tracking the whereabouts of patients and updating their vital signs in real time.
If a patient suddenly suffers a heart attack or other event, doctors can pinpoint their exact location and act fast.
The interactive systems, paired with blue mobile phones carried by staff members, are part of an ongoing effort to help improve efficiencies for Scripps Mercy, which counted about 202,000 patient visits last year at both campuses. Scripps Health introduced its color-coded teletracking , a software system that keeps track of patient flow , at both Scripps Mercy campuses last year at a cost of $1 million, in addition to a half-million dollars in yearly upkeep. It also introduced teletracking at Scripps Memorial hospitals in Encinitas and La Jolla, and plans to complete installation at Scripps Green Hospital in 2009.
Not only does the system keep tabs on bed openings and patient flow, it also issues data reports that calculate average turnaround times, and how fast individual staff members are performing their duties.
"It gives us a chance to see everything that's going on in the hospital," Seney said. "A lot of hospital care is driven by technology now."
Technology-driven health care is at the forefront of recent presidential debates, offered up as one solution for overall improvements to American health care systems. Presidential candidates Barack Obama and John McCain have each made mention of electronic health records as a way of helping streamline modern-day medicine.

Benefits Outweigh Costs
But more efficient systems are costly and come with steep learning curves, according to industry analysts. Implementation poses its own set of challenges, although many medical professionals say the benefits far outweigh the costs.

"Everything else is computerized except health care and it's a little bit ridiculous," said Christine Chang, a health care technology analyst with Datamonitor.
In a recent report, Chang pinpointed how government support is not the only barrier to the adoption of new information technology systems; health care providers have yet to fully embrace and understand the technologies to make improvements.
"There's a learning curve, but ideally, over a period of time, it will be more efficient, say, if there's a Vioxx recall and they can pull up (a list of) all the patients taking Vioxx," she said of the pain medication.

During last year's wildfires, Scripps hospitals countywide prepared for a possible evacuation. At the time, only Scripps Mercy Chula Vista had teletracking in use, which allowed the hospital to easily determine the seriousness of each patient's medical condition in order to best plan an evacuation and transfer.
"At Scripps Encinitas, it took about two hours for us to determine bed capacity without teletracking," said Scripps spokeswoman Kristin Reinhardt. "Today, we can do this in five minutes."
Besides systematic change, hospitals are also investing in high-tech equipment that allows for better precision, helps avoid costly medical errors and gives them an edge over others. Among the most cutting-edge are surgical systems that reduce patient recovery time by half or more.
Faster Recoveries, Turnarounds
Dr. Kris Ghosh, director of robotic surgery at Palomar Pomerado Health's Palomar Medical Center in Escondido, touts the benefits of one of the most advanced techniques in minimally invasive surgery today: the da Vinci Surgical System made by Intuitive Surgical of Sunnyvale.
The state-of-the-art, three-piece machine came with a hefty price tag: $1.5 million. But nurses and physicians who work with the robotic instrument say it's a small price to pay for quicker patient recovery times, minimal blood loss and more precise incisions.
Ghosh has performed more than 100 surgeries using the octopus-like machine that allows surgeons to control the surgery from an instrument situated 10 feet away from the operating table. Typically, surgeons are limited by their own wrist movements, but the machine allows 360-degree twisting and tremor-free operations.
In the future, Ghosh expects the da Vinci to expand beyond cardiac, gynecology and urology, and into general surgery. Someday, he said, chances are he'll perform operations on patients using surgical equipment installed in the ceiling. Before that and other technologies arrive, he said the medical community will have to undergo a kind of paradigm shift.
"The only limitation is change," he said. "It's getting everyone to change."