$48M Public Safety Center Designed Beside El Cajon Civic Center
Monday, October 20, 2008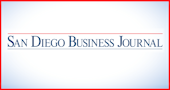 KMA Architecture & Engineering has completed designs for the city of El Cajon's new $48 million Public Safety Center.
The safety center will be located on a 3.5-acre site in downtown El Cajon at the corner of Magnolia and East Park avenues, adjacent to the El Cajon Civic Center. KMA's project designs include approximately 113,000 square feet of public safety facilities and a multistory building, which includes space that functions as a community room and an emergency operations center for the region.
A 166,000-square-foot parking structure has also been designed and will include garages, vehicle maintenance facilities and parking for 638 police and city staff. The project includes many sustainable features such as day lighting, high-efficiency glass and shading devices.
KMA President Don Blair is the principal in charge of the project. KMA's engineering division also provided electrical, mechanical and plumbing engineering services. The associate architect for the project is Jim McClaren of MWL Architects. Burkett & Wong provided both civil and structural engineering, and the landscape architect is Wimmer Yamada and Caughey.
- - -
Cardinal Investments has opened a new office condominium project, Hacienda Del Mar, located at 12625 High Bluff Drive in Del Mar Heights. The three-story office building can accommodate office space needs from a single office of 250 square feet to a corporate headquarters of more than 5,000 square feet.
Amenities include concierge service with a professional greeter for the owners and their clients, a coffee bar, car detail scheduling, messenger service, dry-cleaning service, personal and professional errand services, travel services, and event and entertainment planning services.
Building features include a completely renovated professional entrance and lobby with a digital directory, a state-of-the-art conference room with video conferencing that is available to all owners, and bathrooms, spa-quality showers and locker rooms.
Hacienda Del Mar is exclusively represented by the Grubb & Ellis|BRE Commercial brokerage team of Phil Linton, Robert Kuzman, Justin Halenza and Danny Fitzgerald.
- - -
San Diego-based Barnhart and HMC Group completed construction of the $33 million University Student Union at Cal State University Los Angeles. The new facility, constructed by Barnhart's design-build division, replaces the recently demolished student union, originally constructed in 1975. The new three-story student union complex includes conference rooms, food service and dining facilities, computer center, fitness center, Alumni Association offices, Associated Students offices, multicultural centers and student lounge areas.
- - -
CBRE Capital Markets, the real estate investment banking division of CB Richard Ellis, arranged construction financing in the amount of $27 million for the development of Clear Creek Tahoe, a residential resort project, including the development of 384 residential lots, an 18-hole championship golf course with clubhouse and spa facilities, and a 2,000-acre fly fishing retreat on the West Walker River. Mark McGovern and Jeff Rice of the CBRE Capital Markets' San Diego Central office arranged financing on behalf of the project developer, Clear Creek Ranch. Jim Taylor and Chip Hanly of Clear Creek Ranch are project managers for the development.
, Compiled by Andrew Schweizer