Governor Signs Authorization Bill
Monday, October 13, 2008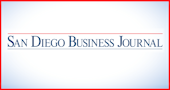 A second border crossing in the Otay Mesa area took a step closer to construction recently when the state Legislature authorized the regional transportation agency to collect tolls to be used to pay for the project.
The proposed facility, a few miles east of the existing one, would not be the first crossing to charge tolls. Similar crossings in Texas, and a crossing to Canada from Detroit, also charge.
But this would be the first toll crossing in California.
The law authorizes the San Diego Association of Governments, an agency consisting of the county's 18 cities and the county itself, to collect tolls.
State Sen. Denise Moreno Ducheny, D-San Diego, who represents the area, introduced the bill to jump-start the project.
Gov. Arnold Schwarzenegger signed the legislation Oct. 7.
Gary Gallegos, executive director for Sandag, says because of crossing constraints at Otay Mesa and San Ysidro, the region was losing $3 billion to $4 billion annually in business activity.
With Washington rebuilding the San Ysidro crossing, one of the world's largest and busiest, the prospect of work on a second crossing at Otay Mesa wasn't likely to take place, he says.
Meanwhile, cross-border traffic is expected to double in 20 years.

Time is also a factor because land needed in Tijuana is gradually getting developed, Gallegos says.
"If we don't get this built now, we'll be precluded from building it (at that site) because of the increasing urbanization (residential development) on the Mexican side, which would soon make it impossible to build," he said.
A 2006 Sandag study found most crossers would pay a toll if it speeds up the process.
The tolls for passenger vehicles could range from less than a dollar for off-peak crossing to $7 at peak hours. For trucks, tolls could range from $32 to $47, according to the study.
In addition to the new station, plans include building a 2.1-mile connector to state Route 905, another project now under way. The cost for everything, including maintenance for the crossing, ranges from $700 million to $800 million, Gallegos says.
Bulk Of Funds From Tolls
The money will be obtained from state and federal grants, with land dedications from private owners, but the bulk would come from tolls, Gallegos says.
Sandag says it recently obtained a $75 million grant from the state for the work.
Giving Sandag toll collecting authority was a natural fit, since the agency also manages collection of a half-cent sales tax for transportation projects in the county. That tax generates $250 million annually, Gallegos says.
Sandag officials say they have applied for a necessary presidential permit for the new crossing, which they expect to receive this month. Following design, environmental studies and regulatory reviews, workers could start construction in 2011, with completion in 2014, Gallegos says.
Some business leaders aren't waiting and have established an advocacy group to promote improvements at a number of entry points by lobbying presidential and congressional candidates. Called Project Smart Border 2010, the program is spearheaded by business leaders, including Malin Burnham, vice chairman of Cushman & Wakefield; Rodney Lanthorne, CEO of Kyocera International; Alan Bersin, chairman of the San Diego County Regional Airport Authority; Les Cross, CEO of DJO; and Steve Williams, partner in Sentre Partners.
Last month, the committee hired the Washington, D.C., lobbying firm of Roberts Raheb & Gradler to seek federal dollars for projects that would reduce wait times at border crossings.
The goal is to reduce the time to 15 minutes or less for cargo trucks, passenger cars and pedestrians, says James Clark, director general of the Mexico Business Center. Clark would not reveal what the committee is spending for the lobbying firm, but says such services do not come cheaply.