EXPERIENTIAL LEARNING
Monday, November 17, 2008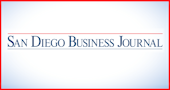 During a summer internship, a team of UC San Diego engineering students journeyed to a remote village outside of Mumbai, India, and solved a problem they wouldn't have encountered in a typical college lab.
The village's source of electric power is unreliable, but the students devised a way to use a simple household item to generate electricity and charge cell phones, which would become the locals' first personal computing devices.
As part of UCSD's Team Internship Program the students who were employed as Qualcomm interns in 2007 had the opportunity to apply their critical thinking skills in another country worlds apart from their own. In this case, they noticed that many homes in the village had treadle sewing machines that could be adapted as manual power generators, said Jeanne Ferrante, associate dean of engineering.
By applying formal knowledge to solve the problem the students achieved the aim of the program , to develop community awareness, project management skills and leadership qualities essential in industry today, said Ferrante.
"Part of our mission is to develop technical leaders who know how to work for the benefit of society," she said. "We really want our students to be multidisciplinary in terms of real world experience and to develop the kinds of skills that come from working in teams.
"That's communication, project management, leadership and critical thinking skills and community awareness. We hear from companies that they also want students to have a global outlook and a sense of social responsibility."
Hands-On Learning
At San Diego State University, students earning master's degrees in sports business follow a year of classroom study with a six-month internship , double the length of a typical internship , at a major league ballclub. Business College Dean Gail Naughton said the four-year-old program, which attracts students from around the world, has resulted in a high job placement rate.
From team projects and mentoring programs to extensive internships, higher education is designing more courses that will give students the type of experiences they'd be apt to encounter on the job, said John Eger, the Lionel Van Deerlin Endowed Professor of Communications and Public Policy at SDSU.
The result is a more experiential than lecture-hall approach where students take notes on facts they expect to regurgitate for tests, he says.
"We have to foster creativity by eliminating silos, the traditional courses that existed for years and years, and focusing on collaborative working styles to solve a problem and not get hung up on names by calling it math or science or art," Eger said. "The more ways you get students to employ their senses and get involved in the process of education, rather than reading and regurgitating their notes for a test, the better they learn."
Another practical training program locally is San Diego City College's on-campus urban farm, "Seeds at City." The program provides internship and volunteering opportunities and could eventually lead to a new class offering degree credits.
Similarly, Miramar College has teamed up with a local Mossy Toyota dealership to offer a two-year associate degree work-study program that pairs students with master mechanics.
Engaging Students
William Griswold, a professor in computer science and engineering at UCSD, says one drawback of context-based courses is that young students are less apt to be engaged by the pure subject matter of computer science than what they can do with it once they've mastered the subject.
On the other hand, project-oriented courses have the advantage of being "open-ended and give the students lots of latitude in choosing their projects and the methods they use," he said.
Meanwhile, technological advances and the needs of a global marketplace mean that many students in college today will ultimately be employed in jobs that have yet to be defined, so it's critical that higher education stays current with the trends, Eger stressed.
Employers want people "who could hit the ground running on day one," Naughton added.
"In addition to experience in the classroom, job seekers need thorough internships and networks established in the business community," she said.