Coleman College Graduates to University Status on 45th Anniversary
Monday, November 17, 2008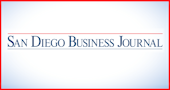 BY EMILY VIZZO
Coleman College, a San Diego-based nonprofit technical institution, celebrates its 45th anniversary this month, coinciding with plans to expand academic offerings and become Coleman University by including a new doctoral program.
The college has ushered 40,000 graduates into their careers and earned a 92 percent job placement rate, accomplishments which founder Furr Coleman attributes to an "inverted curriculum" approach and regular monitoring of what industry employers seek in employees.
"Our finest accomplishment is happy graduates," Coleman said. "A lot of them."
Coleman started the namesake college in 1963, building an inverted curriculum that allows students to receive intensive computer and technical training before studying traditional subjects such as English or history. After landing a job, students can complete their degrees by taking traditional courses.
Undergraduate students pursue degrees in network security, graphic design, computer programming and computer networking. Advanced degree options include specialties in information systems management, and business and technology management; the latter is an online program.
Coleman College maintains relationships with 1,500 companies that regularly hire graduates, including Cox Communications, Hewlett-Packard, Qualcomm and Sony in addition to the UC San Diego Medical Center.
Fast-Growing Industries
The U.S. Bureau of Labor Statistics forecasts that computer and data processing services will top the list of fastest-growing industries between 2000 and 2010, with an 86 percent increase in employment for that period.
Enrollment numbers vary each quarter, often reflecting public perceptions of the technical industry's strength, said college President Paul Panesar. Currently, there are 520 students, including 60 graduate students and 50 international students.
Many students have strong math backgrounds, and some have already earned advanced degrees in other fields but decide to change careers, Panesar said.
Most range in age from 29 to 31 years old. Coleman College welcomes applicants holding a GED, but Panesar noted that students fresh from high school sometimes struggle with the brisk instructional pace and workload requirements.
Coleman added that although it makes sense for traditional universities to offer two initial years of general education courses, since recent high school graduates may not have decided on a career, older students may want to accelerate the time it takes to start working.
Because of its nonprofit status, tuition money cycles back into Coleman College to pay teachers and purchase up-to-date technical equipment, Panesar said.
"Because there is no bottom line for shareholders, our returns are reinvested," Panesar said. "We have more computing power than any institution of this kind. We have more computers compared to the percentage of students. That's what we pride ourselves on."
He noted that since not all companies rush to purchase the latest technology, students are trained to work comfortably in cutting-edge and more traditional environments.
Teaching Skills In Demand
Currently, international enrollment numbers are up, particularly among students from Africa and India, Panesar said. Last January, Coleman College partnered with area companies to create a program where international students not only study, but also legally work.
Coleman College representatives talk with committees from the industry to learn what specific skills they seek in potential employees, Coleman said.
"We meet with them on a regular basis and ask what they foresee the students should know, identify new trends," he said. "We modify the curriculum so that we stay very close to employers. They like that we ask them and they like that we listen. I say that when our students get there on the first day, the only thing they need to find out is where the bathrooms are."
Panesar says that helping students achieve their goals is a real reward.
"It's just such a pleasure to see these students walk the graduation line," he said. "It gives me the greatest joy to see them off into the real world. Students who were struggling to help their families get better lives. I see when they bought a house or new car. When I put my head to rest at night, I think, 'I can't get a better job than this.' "
Emily Vizzo is a freelance writer for the Business Journal.