Standard & Poor's Resumes Rating City Bonds
Thursday, May 15, 2008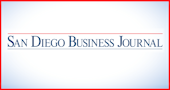 The city of San Diego took a major step in returning to the municipal bond market May 15 when Standard & Poor's resumed rating the city's outstanding debt.
S & P;, one of three credit rating firms, suspended all ratings on the city's debt in 2004 after the city revealed past bond documents contained errors and omissions prompting federal investigations. It also stopped preparing audited financial reports.
Two other agencies, Fitch Ratings and Moody's Investors Service, downgraded the city's outstanding bond debt. The city has relied on borrowing from banks to fund its daily operations and pay for some capital works projects.
S & P; said a positive outlook on city issued debt "reflects recent improvement in management practices that have begun to address the city's long-term financial challenges and the expectation that the city's fiscal 2007 and 2008 audited financial statements will be released in the next two to seven months," said S & P; credit analyst Susan Corson.
S & P; reinstated an A rating and positive outlook on the city general obligation debt and an A rating on the city's lease revenue bonds. It also reinstated an AA- rating on water utility bonds, and an A+ rating on wastewater utility revenue debt.
Mayor Jerry Sanders said the S & P; action is the most significant financial news for the city in the last four years and means the city can once again borrow money on Wall Street to pay for critical infrastructure projects.
"This is an incredibly significant moment in our history , and proof that we are succeeding at getting this city back on track financially and managerially," said Sanders.
, Mike Allen