Sharp Selling Mission Park Medical Group to Scripps Health
Monday, May 12, 2008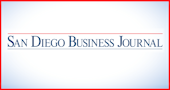 Sharp HealthCare said April 30 that it is selling assets associated with Sharp Mission Park Medical Group to Scripps Health, and physicians employed by the group will join Scripps Mercy Medical Group.
Altogether, about 430 Sharp employees working for the medical group will become employees of Scripps Health. The transfer also involves 64 physicians who practice family medicine, internal medicine and pediatrics. Those physicians will join with the 35 physicians employed by the Scripps Mercy group.
Financial terms of the deal were not disclosed.
Chris Van Gorder, president and chief executive officer of Scripps Health, said the move will allow the health care provider to grow market share while expanding in North County. Scripps operates a hospital in Encinitas and four others in the county.
"Maybe more important than that, we anticipate, in the future, a national shortage of physicians," Van Gorder said.
Sharp HealthCare owns and operates seven Sharp Mission Park Medical Center locations, in Encinitas, Fallbrook, Oceanside and Vista. Van Gorder said Scripps might choose to consolidate the smaller offices, but that a decision would require further discussion. Scripps plans to open a medical office building in Carlsbad in November and Van Gorder said the Sharp physicians could be moved into the new offices.
Mike Murphy, president and CEO of Sharp HealthCare, said the divestiture will give the health care agency time to focus on its core centers. Most of Sharp's operations are outside of North County. Its four acute care hospitals are located in Coronado, Chula Vista, San Diego and La Mesa. Sharp also operates three skilled nursing facilities, 21 medical clinics and six urgent care centers
"It allows us to focus our capital to be invested in our areas where we have more significant opportunities on the ambulatory side and inpatient side," Murphy said.
About 60,000 North County residents were expected to begin receiving notices of the change through the mail.
The transition will take place no later than Oct. 1, according to Scripps Health. Scripps will eventually change the name of Sharp Mission Park to reflect its new ownership.