Westfield Plaza Bonita Unveils $90 Million Expansion
Thursday, March 20, 2008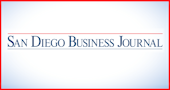 National City's Westfield Plaza Bonita shopping mall opened a newly expanded wing to the public March 20.
The 300,000-square-foot add-on was part of Westfield's $90 million redevelopment project that the shopping center owner said added more than 1,000 new jobs to the area.
New tenants include a 140,000-square-foot anchor Target store, a 14-screen AMC Theatres, a 23,000-square-foot Borders bookstore and about 30 specialty stores. Other new additions will open progressively throughout the spring and summer including Borders and AMC Theatres in May and Target in July.
H & M;, XXI (a line from the Forever 21 brand), Applebee's and El Torito are among the shops and restaurants coming to Plaza Bonita, according to Jonathan Bradhurst, senior vice president of development for Westfield San Diego. Opening dates for those stores will be announced progressively throughout the spring.
"Westfield Plaza Bonita is now ready to take its position as a premier shopping destination in San Diego County," said Bradhurst.
"We worked collaboratively with partners like Borders and Target to bring new retail and entertainment options that reflect the needs and wants of our growing and changing community," he said.
, Liz Wiedemann