New Roller Coaster Ride at SeaWorld?
Monday, June 16, 2008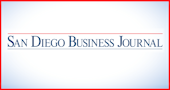 Is SeaWorld San Diego planning to open a new roller coaster ride in 2010?
Theme park Web site Screamscape.com said it has its hands on a layout for the proposed attraction, which involves a magnetic linear induction motor launch ride similar to the Revenge of the Mummy coaster at Universal Studios Hollywood.
The ride would be located between the Mission Bay 4-D Theater and the Shipwreck Rapids where Flamingo Cove currently sits, reported Screamscape.
Dave Koontz, a spokesman for the amusement park, neither confirmed nor denied such a plan.
"We are always evaluating future attractions or shows, but we don't discuss them with the public until we make an announcement," he said.
San Diego City Councilwoman Donna Frye, whose district includes SeaWorld, had no knowledge of the ride and expressed concern that if one is in the works, it could exceed the city's 30-foot height limit for coastal development.
SeaWorld's splash-down coaster ride, which the park built in 2004, Journey to Atlantis, is 90 feet tall, but got an exception from the City Council.
SeaWorld did not report the cost of that ride, but public records show its price tag at $35 million.
According to Carl Winston, director of San Diego State University's School of Hospitality and Tourism Management, the name of the game in the theme park business is adding new rides, shows and attractions every year or so and a major ride every three to five years to give visitors reasons to come back.
As he pointed out, theme parks are capital-intensive businesses, and in a top tourism destination like San Diego, which sports Legoland California and the nonprofit San Diego Zoo and Wild Animal Park, all compete with one another.
"But at some point, SeaWorld is going to have to wrestle with the question of whether they want to continue the focus on education, such as the Hubbs-SeaWorld Research Institute, or move more and more into the adventure side of things," Winston said.
SeaWorld doesn't report its admissions or revenues, but officials acknowledged that a recent estimate of 4.7 million visitors for 2007 from an industry source was credible.
They also said that the 4.5 million attendance figure reported in the San Diego Business Journal's 2008 Book of Lists for 2006, an estimated derived from industry sources, was also credible.
Meanwhile, SeaWorld opened the "Sesame Street Bay of Play" with three new kiddie rides in late May. The cost was not revealed, but Andy Fichthorn, SeaWorld's general manager said earlier that it is "a multimillion-dollar attraction."
As with the Journey to Atlantis, and Believe, a new Shamu show launched in 2006, park officials said the new Sesame Street attraction is expected to increase attendance.
SeaWorld San Diego is owned and operated by Busch Entertainment Corp., a unit of the St. Louis-based beer brewer Anheuser Busch Cos. Inc. Busch Entertainment owns and operates numerous parks across the country, including three SeaWorld parks and Sesame Place in Pennsylvania.