Malls Investing for Long Haul With Multimillion-Dollar Makeovers
Monday, June 9, 2008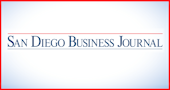 While consumers cut back on their spending and fret about rising food and gas prices, mall owners in San Diego County are talking expansion.
Fashion Valley will have flipped occupancy of as many as 30 percent of its tenants this year as it woos high-end stores and international labels. And San Diego's largest mall owner, the international Westfield Group, has just completed a $115 million renovation at Plaza Bonita and is moving forward on more than $1.1 billion in expansion plans at University Towne Center and North County Mall in Escondido.
It's also preparing applications to expand three other malls: Mission Valley, Horton Plaza downtown and Plaza Camino Real in Carlsbad.
A funny thing happened on the way to the recession.
Retail vacancy rates in the county ticked up to 3.7 percent last quarter, according to real estate services provider Colliers International Property Consultants Inc.
It's more than previous quarters but lower than the national trend where big-box retailers are feeling the pinch of falling sales.
Mall owners here say they are taking the long view.
"Our company invests through down cycles and up cycles. It's been our business philosophy and practice to constantly look for ways and identify ways to improve and invest in properties," said Catharine Dickey, executive vice president of communications for Westfield LLC.
The Australian company, which operates a $63 billion global portfolio of 118 regional shopping centers worldwide, plans to make its first enhancements to
its UTC mall since 1984, more than doubling the number of shops from 130 to 280.
Plans also call for a third luxury department store, new restaurants, upgraded movie theater, 250 housing units and a $22 million transit hub.
The expansion, which qualifies for gold certification under the Leadership in Energy and Environmental Design green-building program of the U.S. Green Building Council, was first proposed in November 2001.
It has been working its way through the city entitlement process ever since, said Jonathan Bradhurst, senior vice president of U.S. development for Westfield.
The project is a 750,000-square-foot expansion.
"We conservatively estimated it at $900 million. I think it might be one of the biggest single applications the city has processed," said Bradhurst, whose next hearing before the Planning Commission is June 12.
"We are very hopeful we will be through the city entitlement process and get a vote by the City Council, hopefully in July," he said. "We'd like to see ourselves in the ground the first half of next year."
Tax Relief
Westfield estimates the UTC expansion would add more than $60 million in annual sales and property taxes to city coffers as well as millions of dollars for road improvements and supplemental fire and police services.
And in Escondido, where Westfield's North County Mall contributes $4.6 million a year in lease and sales tax revenue to city coffers, the company is negotiating to extend its long-term lease on city-owned property as it applies for a planning amendment to build a $200 million expansion.
"They are a major (revenue) generator, and we're very pleased they are considering upgrading and expanding the center," said Escondido Community Services Director Jonathan Brindle, who is studying the environmental impact of the planned expansion.
Plans call for adding 450,000 square feet on city-owned property to the existing 1.2 million-square-foot mall.
The environmental impact report will be circulated among the general public and ultimately needs to be certified by the Escondido City Council before it can grant building permits to Westfield. Bradhurst said he hopes the council will give preliminary approval to the project at the end of the year and is optimistic about a groundbreaking in 2010.
"We are in a current tough environment , everyone knows that," Bradhurst said. "For investors like Westfield, we've been through these cycles in our 45 years in business. We know how to play it cautiously."
Approval processes take one to two years, and then the construction takes another two to three years, he said.
The project at UTC, for example, has taken seven years.
"We have over $7 billion of liquidity for our global pipeline of work. This project at UTC, I think it's our next biggest one in this country," Bradhurst said. "The investment decision with us and JPMorgan is one that we are very confident to do. Notwithstanding the current environment, we are investing in the long term. It takes a long time to build these projects. The interest we've gotten from retailers around the world and in this country has been very encouraging."
He added, "These retailers are making decisions three to four to five years out. This is a premium location in one of the best markets on the planet. We are utterly confident to proceed with it."
Proceed Cautiously
The delay could be a good thing for the company, considering the economic slump retailers around the country are facing, says consultant George Whalin, president of Retail Management Consultants in Carlsbad.
"To spend millions of dollars to redo malls right now, unless you have to, doesn't make a whole lot of sense to me," Whalin said.
Not only is consumer spending down, but tenants are trying to get bargain basement prices. And locking them down right now to a 10- or 20-year lease might not be in the best interest of landlords, he said.
"Mall developments get a base rent plus percentage of sales for everyone except department stores. They want to maximize that space," Whalin said. "To invest a lot of money to build new space and not maximize it I think we're not going to see some of these (planned expansions)."
He added, "If you're committed, you're committed , the financing is in place. But if you can push it six to 12 months down the road, this economy is not going to last forever."
Fashion Valley
Fashion Valley Mall, which is owned by Simon Property Group Inc., for instance, is undergoing major internal face-lifts not from expansions but from lease renewals and turnover by tenants who signed 10-year leases at its last expansion in 1997.
"Ours is really a leasing rollover of existing leases that expire, new leases are done and new stores constructing and building out," said General Manager Bob Daugherty.
The mall is now bringing in a wave of international brands and shops that are new to San Diego. Many of the tenants are still building out their space, which should be fully completed this fall, he said.
A Jimmy Choo shoe store opened two weeks ago. Other newcomers are: women's sportswear store Tory Burch, Rolex, Barneys New York Co-Op, H & M;, Hollister Co., Custo Barcelona, Karen Millen, Judith Ripka Cos. and Anthropologie.
New restaurants Bing Crosby's Piano Bar and Sarku Japan are also expected to open before the end of the summer.
"We've been very fortunate that the effects of the economy have not caused delay to construction plans of the retailers looking to open here at Fashion Valley," said Daugherty. "The retailers we have been able to do deals with have been able to maintain the schedule that had originally been planned when the lease deals were done. We have not had any delays or deals not move forward."
Fashion Valley's parent company, Simon Property Group, an S & P; 500 company with income of $88 million for the first quarter, also owns the 288,000-square-foot Carlsbad Premium Outlets, and last year purchased Las Americas Premium Outlets, a 560,000-square-foot mall near the San Ysidro border crossing, for $283.5 million. Both have reported healthy same-store sales, a measurement of sales at stores that have been open at least a year, said spokeswoman Michele Rothstein.
International Shoppers
"Las Americas being a stone's throw from the border is very, very popular among people from Mexico. People come there daily to shop," Rothstein said. "I can just tell you that the sales that we have announced, we have been up through the first quarter. We continue to be very pleased with sales results. I'm not saying we're not watching the economy, but we are talking about the value-oriented customer , a stylish, more upscale, value-oriented customer , as opposed to the more dollar shopper."
The Las Americas outlet also caters to international shoppers with multi-lingual signs and helping to ensure that merchants are stocking clothes with international sizes.
They are also getting favorable exchange rates from the low value of the dollar, Rothstein said.
"It's a good time for the international customer to come here," she said.
At the Carlsbad Premium Outlets, there appears to be no thought of the recession, said Whalin.
"That's an anomaly. That baffles me as well as everyone else," he said. "You go there on the weekend, and you can't find a place to park."