Qualcomm Hopes BREW Is on Tap for Mobile Applications
Monday, June 2, 2008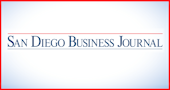 What can BREW do for you? That was the question San Diego-based Qualcomm Inc. left on the minds of nearly 2,500 visitors at its 8th annual conference May 28-30. The gathering centered on Qualcomm's BREW (Binary Runtime Environment for Wireless) application development platform, as participants rallied around emerging trends in wireless data.
BREW 2008 lured a diverse audience interested in mobile handset application development, including software engineers, device makers, carriers and media companies eager to enlarge their presence in the mobile marketplace.
The well-attended keynote welcomed Qualcomm CEO Paul Jacobs.
"Wireless goes beyond just voice, and so today we are witnessing the development of a lot of new business models from new service operators," he said. "We are entering new markets that weren't previously associated with wireless and this is going to create new opportunities for everybody here today."
Numerous breakout sessions were devoted to elaborating on questions about new business models and new markets. One was m-commerce, the ability to charge an amount of currency to a mobile phone. There was also interest in applications as they related to the automotive industry.
The conference trumpeted Qualcomm's recent partnership with Adobe Systems. The BREW Mobile Platform with integrated Adobe Flash technology expands the developers' software development kit.
Bob Briggs, senior vice president and general manager of Qualcomm Internet Services division, said that Qualcomm is striving to stay ahead in the wireless industry.
"This partnership provides developers (tools) to create advanced devices, applications and services for the mass market, with features typically available only on high-end devices."
The first release of BREW Mobile Platform with Adobe Flash technology is anticipated on Qualcomm chipsets this fall.
Briggs added that Qualcomm will continue to broaden its reach within the wireless industry.
"By pushing past the boundaries of our comfort zone we intend to deliver a more open and more flexible approach," he said.
Qualcomm also announced winners of the BREW 2008 Developer Awards. Winners were announced May 28 and included best up-and-coming application by Palo Alto-based mSpot Inc. for mSpot Make UR Tones; best community/social networking application for Loopt by Mountain View-based Loopt Inc., and best game application by San Francisco-based Hands-On Mobile for Guitar Hero III.