Leap Takes on $550M in Debt to Expand in St. Louis, Las Vegas
Monday, July 7, 2008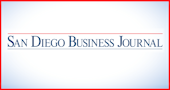 Leap Wireless International Inc. needs cash, lots of it, as its subsidiary Cricket Communications expands into new wireless markets like St. Louis and Las Vegas.
Last month, to get the money needed to build out new networks, the company issued $550 million in notes, or debts, in two offerings: $250 million in convertible notes, or those that convert to stock due 2014; and $300 million in notes due 2015.
The latest debt sale brings Leap's debt load to $2.6 billion, including $1.6 billion that's unsecured. It's a figure that would likely scare away many investors, but Leap Wireless was able to find takers.
In fact it attracted so much attention that the company was able to cut the initial interest on the $300 million note offering from 10.25 percent to 10 percent, said Jim Seines, Leap's vice president of investor relations.
The convertible notes carried a 4.5 percent interest.
Seines said Leap viewed the trans & #173;action as a winner, one that "indicates strong support from the capital markets."
To obtain that support, Leap had to price the notes accordingly at an interest rate that signals just how risky an investment it is, said Tony Cherin, a San Diego State University finance professor.
"That rate says they realized they would be unable to sell the notes unless they declared they would carry a high rate," Cherin said.
Both Moody's Investors Service and Standard & Poor's rated the Leap debt at below investment grade, or as "junk bonds." The $300 million in unsecured notes were rated B3 by Moody's and B- by S & P.;
Seines wouldn't disclose the buyers of the newly issued notes, saying only that they were large institutional investors.
Cricket is now offered in 29 states, and has 3.1 million customers as of the end of March. The flat-rate service is marketed to lower income, younger customers who want to avoid long-term contracts and pay for their minutes on a monthly basis.
In other Leap news last month, the company named Walter Z. Berger as its executive vice president and chief financial officer. The position has been vacant since 2005 after Leap's former CFO, Doug Hutcheson, was named president and chief executive officer.
In 2007, Hutcheson took on the title of acting CFO. Berger comes from CBS Corp. where he was CFO for CBS Radio, a division with $1.7 billion in revenue.
Berger is receiving an annual base salary of $530,000, making him among the highest paid CFOs in the region.
- - -
Sempra Buys Quarter Interest In Pipeline: Sempra Energy, which continues its effort to get approval for the Sunrise Powerlink high-voltage transmission line that would carry electricity across the Anza-Borrego Desert, said earlier this month it agreed to acquire a 25 percent ownership of a planned natural gas pipeline running from the Rockies to Oregon.
The Sempra investment conducted through Sempra's Pipelines & Storage unit would go towards the construction of the Sunstone Pipeline, a proposed 585-mile pipeline with the capacity to transport 1.2 billion cubic feet of natural gas daily. The project is estimated to cost $2.34 billion.
The two other partners in the project, which should be completed by 2011, are Williams Gas Pipeline Co. and TransCanada Corp.
Ticker Takes: SYS Technologies Inc. shareholders approved the sale of the defense contractor to Kratos Defense & Security Solutions Inc. The deal valued SYS at $53 million at the time it was announced Directed Electronics Inc.'s shareholders voted to change its name to DEI Holdings Inc. DivX Inc. said it has agreed to a deal with Sony Pictures Television International that allows online retailers in international markets to offer Sony's films and TV content for secure downloading in its format WD-40 Co. declared a quarterly dividend of 25 cents per share payable July 31 to stockholders of record on July 17 Ashworth Inc. reported second quarter net earnings of $900,000 on revenue of $57.8 million. That compared to a net loss of $2.5 million on revenue of $59.8 million for the like quarter of last year Overland Storage Inc. said J.F. Shea Co. Inc., a Los Angeles area construction firm, selected Overland's data protection library systems Gene Marcial of Business Week highlighted Qualcomm Inc. stock recently, saying developments involving next-generation, or 3G, cell phones portends positive results for the wireless chip maker. Another stock analyst put a 12-month target on QCOM of $60 Nascent Wine Co. said it signed a letter of intent to sell Palermo Italian Foods LLC to a group of investors led by Palermo's current president, Victor Palermo Patriot Scientific Corp. entered into an agreement with NuPower Semiconductor of Newport Beach to commercialize its power management technology ideaEdge Inc. said Joe Abrams joined its board of directors.