Art of Acupuncture Affords Greg Bourque a Work-Life Balance
Monday, January 21, 2008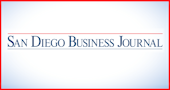 BY MARION WEBB
It's a beautiful life for acupuncturist Greg Bourque.
Bourque, whose acupuncture business Alternative Edge is a treatment room within the University City-based medical spa Medical Wellness Kliniek, refers to his "qi," also known as chi, or energy flow, as being entirely balanced.
Blame it on his lifestyle: Bourque begins his day making breakfast for his wife, Trina, and walking their dog. Then the 41-year-old former professional bicyclist goes on a three- to five-hour training ride before hopping on his Vespa motor scooter for his five-minute commute to the spa. He treats about seven patients a day, inserting needles on acupuncture points to relieve stress, pains and aches. He says he arrives home between 5:30 and 8 in the evening completely "decompressed" and loving it.
"My parents always told me that the measure of success is how happy you are, so this is the lifestyle that makes me happy," Bourque said. "I am healing people, I have my own business, I can set my own hours and love the positive feedback I get."
Last year, he treated 1,532 patients while working 35-hour weeks, taking home $80,916 before paying taxes. It's a lifestyle that allows him to pursue his passion of bicycle racing at a still highly competitive level.
Marilyn Allen, editor of Acupuncture Today, a Huntington Beach-based monthly newspaper distributed to 20,000 licensed acupuncturists in the United States and acupuncture students, said the demand for acupuncture treatments has risen dramatically in recent years. The driving force has been baby boomers looking to acupuncture and other complementary medicines to restore health and vitality.
"This is the fastest-growing medical profession in the U.S. today," said Allen, who is also director of marketing for the American Acupuncture Council in Santa Ana. "Baby boomers are the biggest group that uses acupuncture. They want health, youth and vitality, and to look and feel good in their older years, and that's what acupuncture does. It balances the body and keeps the vital energy flowing and patients healthy."
Bourque ranks among the 12,000 state-licensed acupuncturists in California, among whom 9,000 are practicing acupuncture in the state.
His "laid-back California attitude," however, disguises a cold-climate Canadian upbringing and fierce competitiveness.
Bourque credits Beauty Kliniek's owner Linda-Anne Kahn, who founded the Beauty Kliniek Wellness Center and Day Spa 26 years ago, for allowing him the financial freedom and time flexibility to grow his business at his own pace. When Kahn hired Bourque in 2003, they agreed that he would pay 35 percent of up to $1,000 a month in rent until he accumulated enough patients to pay the full rent amount.
Kahn, who works as a holistic health practitioner at the spa, said she knew Bourque would be successful. She started the spa herself with $2,000 in 1982, growing it to 45 employees and $2 million in revenue.
"I've been in business for 26 years, and I am a pretty good judge of character," Kahn said. "I saw a young man who was dedicated to his profession and an excellent practitioner. He just needed a chance."
So while he raced as a professional cyclist with a local team, Bourque spent two afternoons treating patients at the spa while slowly building his practice. It wasn't until he met his future wife in 2005 and bought a town home in University City that he really started focusing on his business.
"I really took extra time with each patient, which allowed me to build a network of referrals," he recalled. "Most acupuncturists see up to four people an hour and spend 15 minutes with each patient. I don't work that way."
In 2006, he raised his hourly fee from $65 to $75 and added more patients. He nearly doubled his gross income from $50,000 in 2006 to $95,516 in 2007. Supplies run about $3,600 and rent, maid and laundry services plus receptionist fees cost another $12,000 annually.
Expansion Plans
This year, Bourque is aiming for $100,000 in take-home pay. To achieve his goal, he plans to add a second treatment room and hire a medical assistant who will prepare patients for treatment or remove needles in one room while Bourque finishes up treatment in the other room.
"I could see twice as many patients, but I want to start by adding maybe 15 people a week," said Bourque. He doesn't want to take away from devoting attention to each patient.
Allen said it's not unusual for acupuncturists to see up to six patients an hour.
"It's not the quantity of time that matters, but quality of time and the ability of the acupuncturists to focus on the patient and treatment," she noted. The acupuncturists' reputation in the community, ability to draw referrals and personal preferences will largely determine income ranging from $50,000 to $500,000 a year, she added.
For Bourque, it's less about green in his wallet than seeing the green outdoors. His practice is built exclusively on referrals. He credits his success to his reputation as a healer of sports-related injuries, experience in the field and keeping the same business phone number for years.
"I know a lot of athletes, cyclists and tri-athletes that need help," he said. "People want to be treated by someone who can relate to them and is healthy."
Athletes make up about 60 percent of Bourque's practice. His patients range in ages from 30 to 50 years old and most are female, which he likes.
"Not only are women more fun to treat, but you get great results," he said. By inserting needles, Bourque claims he's achieved positive results in regulating menstrual cycles, addressing fertility issues, even inducing labor. Men typically don't see him until something hurts.
Simplified Billing
Bourque is paid fee-for-service but also writes "superbills" for patients who are subsequently reimbursed by their health insurance companies. The onus to get paid lies with his patients, not the practitioner, which isn't unusual in this field, he said.
"Quite a few get reimbursed, but a lot of them use the bill for their flex-spending account from work (pre-tax account for health care spending)," Bourque said.
Allen said acupuncturists who are affiliated with health insurers may attract more patients, but added that most don't want to deal with processing the paperwork.
Bourque agrees: "You can get more patients, but the work involved in dealing with insurance companies requires so much time and the amount I get reimbursed is not worth the effort."
For many believers in traditional Chinese medicine, the cost to pay out of pocket may be worth the benefits. Bourque turned from patient to practitioner after experiencing the results firsthand.
"I was in physical therapy for six months for a bicycling-related knee injury and was getting no relief," he said. "Then I tried acupuncture and the next day I was 100 percent better, and the next week I rode 500 kilometers pain-free."
At that time he still lived in Calgary, Canada, managing a bike shop while studying to become a massage therapist. He finished his two-year education as a massage therapist with the expectation that acupuncture school would be next.
In 1996, Bourque moved to San Diego for two reasons: To start his four-year education in acupuncture at the Pacific College of Oriental Medicine and to be able to cycle year-round.
While attending school, Bourque provided massages at an hourly rate of $30 out of his La Mesa home. But the financial struggle continued after he graduated with a master's degree in science in traditional Chinese medicine in the year 2000. He owed $30,000 in tuition, a bargain by today's standards, but money, nevertheless. His first acupuncture job was to treat professional marathoners at a high-altitude training camp. His second job was treating patients in a chiropractic office that didn't allow him to grow at a pace that worked for him.
A newspaper ad placed by Kahn back in 2003 finally gave Bourque the break he needed to grow slowly to his level of success today.
"I (am just now starting to) feel like an acupuncturist," Bourque said. "This is a 4,000-year-old medicine and so broad in scope that it took me a number of years and seeing enough cases before I really felt, OK, now I am an acupuncturist and can be successful in this business."
Marion Webb is a freelance writer based in Rancho Bernardo.