Illumina Sheds Light on Its Major Changes
Friday, January 4, 2008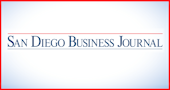 Illumina Inc., a maker of tools and services for genetic research, announced plans Jan. 4 to create two new divisions as part of the company's continued growth efforts.
A newly created life sciences unit will incorporate products and services related to its BeadArray, BeadXpress and sequencing products, and a diagnostics division will focus on developing molecular diagnostics content for its BeadXpress system, and ultimately for its sequencing products.
Illumina says the reorganization was driven by several management changes, including Senior Vice President, Chief Operating Officer and General Manager of Arrays John Stuelpnagel's decision to move to part-time status, effective April 1. Stuelpnagel will also resign as a board member at that time.
Other executive changes include the resignation of Senior Vice President and General Manager of Sequencing John West, effective Feb. 1. West is a former chief executive of Solexa, a DNA-sequencing company purchased by Illumina in January 2007 for $600 million. Senior Vice President and Chief Financial Officer Christian Henry will serve as acting general manager.
Illumina says it has begun searches for the newly created positions of senior vice president of product development and senior vice president of operations.
Shares of Illumina, traded on Nasdaq as ILMN, closed at $57.11 on Jan. 4, down $2, or 3.38 percent, from the previous day's close.
, Heather Chambers