$580M Project Coming to San Ysidro Border Crossing
Tuesday, February 26, 2008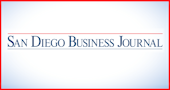 A long-planned expansion and reconfiguration of the world's busiest international border crossing at the San Ysidro port of entry could begin this summer, thanks to an infusion of federal dollars that Mayor Jerry Sanders said were obtained from his lobbying trips to Washington, D.C.
Sanders made his remarks during a news conference Feb. 26.
"By working closely with elected officials and agency leaders on both sides of the border, we have been able to secure more than $195 million for the reconfiguration and expansion of the facilities," Sanders said.
The expansion project would increase the current 24 entry lanes to 29, build new primary and inspection areas, build new administrative and support facilities, and construct pedestrian paths.
The estimated total cost for reconfiguring the port is about $580 million.
Besides work to improve the San Ysidro crossing, officials from the San Diego Association of Governments, the regional planning agency, and the California Department of Transportation said the first phase of a planned new entry port about two miles east of the current entry at Otay Mesa could begin next month.
The first phase entails construction of three miles of state Route 905. While some state funds would be allocated, the project, estimated at nearly $690 million, would be financed by revenue bonds based on tolls collected at the new port of entry.
"We're going to help ourselves, pay for it ourselves and have the users pay for it," said Gary Gallegos, Sandag's chief executive.
The project also entails building a connecting road from the new entry port to state Route 905, called state Route 11.
, Mike Allen