Novocell Seeking to Capitalize on New Diabetes Discovery
Monday, February 25, 2008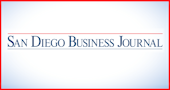 Stem cell engineering company Novocell Inc. announced last week that it had discovered a way to coax human embryonic stem cells to evolve into insulin-producing cells to control blood-sugar levels in mice with diabetes.
The San Diego company said it hopes its discovery will one day lead to a treatment for the more than 170 million people worldwide with diabetes.
Now, Novocell says, it will seek sources of funding to push its discoveries into the marketplace.
Alan Lewis, president and chief executive officer of Novocell, said the company has so far raised $50 million from venture capitalists and private grant money.
Novocell said it plans to meet with the FDA in coming months to discuss how it can best move its discoveries forward into human trials.
"It's obviously very exciting to Novocell to be featured in such a positive light," Lewis said. "More importantly, for the field of stem cell research, I think it sheds light really on the possibility of a major therapy using this controversial use of stem cells."
Novocell's approach, using discarded stem cells from the in vitro fertilization process to create insulin-producing cells, differs slightly from other approaches that have reported success. A team of Canadian scientists proved they could create similar insulin-producing stem cells from cadavers, and doctors have experimented with transplants using this technology in patients with type 1 diabetes, also known as juvenile diabetes.
Few Donors
But scientists say there are too few donors to make therapies using cadavers readily available.
Novocell is among a handful of companies hoping to bring new therapies to the marketplace using the controversial method of human embryonic stem cell research. The company, which employs 37 people, was formed in 1999 after acquiring the assets and liabilities of Neocrin Co. In 2004, Irvine-based Novocell merged with stem cell companies CyThera Inc. in San Diego and BresaGen Inc. in Athens, Ga., to form the San Diego-based company.
Novocell was the first to report in 2005 it had efficiently engineered human embryonic stem cells into endoderm cells, the gatekeeper cells that differentiate into many other cells, tissues and organs.
The company aims to one day provide a renewable supply of insulin-producing cells for the treatment of diabetes. Before that can happen, it will seek ways of purifying the cells prior to injecting them to avoid the potential for tumor formation.
Latest Research
In its latest research, published online by the journal, Nature Biotechnology, a small number of mice developed tumors. In the study of 105 mice, seven developed a type of tumor called teratomas. Although human studies are still several years away, scientists at Novocell will study a way to eliminate potential adverse effects.
Julia Greenstein, director of the beta cell replacement program at the Juvenile Diabetes Research Foundation, praised the work of Novocell scientists as a step in the right direction but said much more research will need to be conducted.
"They have to be able to manipulate these cells in a reproducible and scalable way , none of those things have been addressed by this initial proof-of-concept trial," she said.
Novocell said its scientists will also attempt to encapsulate cells in a way that makes them invisible to the immune system, thereby reducing the need for patients to take immunosuppressive drugs.
"There have been a lot of companies trying to get cells protected," said Dr. Alberto Hayek, professor of pediatrics and director of the Islet Cell Research Laboratory at UC San Diego's Whittier Institute for Diabetes, who also acts as a consultant to Novocell. "Nobody has really come out with a real cure for diabetes using an encapsulation approach."