Pfizer Inks Deal With Novocell
Friday, December 19, 2008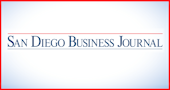 Novocell, a San Diego-based company developing stem cell treatments for diabetes, said it signed a two-year deal that will give pharmaceutical giant Pfizer access to its insulin-producing pancreatic cells derived from human embryonic stem cells.
"This joint opportunity takes advantage of our leading stem cell engineering technologies and Pfizer's expertise in drug discovery, providing for innovative, regenerative therapeutics," said Alan Lewis, Novocell's outgoing president and CEO, in a statement.
The companies did not reveal financial terms of the agreement.
Under the collaboration, Novocell will receive an upfront payment and additional payments contingent on meeting certain scientific and regulatory milestones, as well as research funding. Novocell will also receive payments on the sale of any Pfizer drugs that result from the collaboration. Pfizer has the option of extending the collaboration beyond two years.
The deal marks the second time in a year that Pfizer has invested in a San Diego-based stem cell company.
In June, Pfizer entered a $3 million deal with San Diego-based EyeCyte, a company using blood and bone marrow progenitor cells to treat eye diseases As an exchange for its investment, Pfizer was allowed first right of refusal on any resulting technologies.
The most recent collaboration extends Pfizer's reach into stem cells, an area it committed to last year with the introduction of stem cell research hubs in Cambridge, Mass. and Cambridge, England.
, Heather Chambers