Ground Breaking , Parking Garage at Cal State San Marcos
Monday, December 1, 2008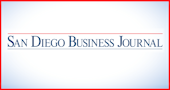 What: Cal State San Marcos Parking Structure 1.
Interesting Aspects: The 487,000-square-foot structure will feature six levels of cast-in-place concrete decks to accommodate 1,600-plus parking spaces. The facade will consist of painted concrete columns and upturned beams, with stainless steel mesh and pre-cast concrete wall panels infilling select bays. Two sections of a prefabricated, 250-foot pedestrian bridge will be installed from the roof deck to an adjacent pedestrian walkway.
Developer/Owner: Cal State San Marcos.
Financing: Public.
Designers: Design partners include: RJC Architects, architectural partner; DCI Engineers, structural engineer; Flores Lund Consultants, civil engineer; Graelic, parking consultant; and Michael Wall Engineering, electrical engineer.
General contractor: PCL Construction Services.
Major subcontractors: Dynalectric, design-build electrical contractor.
Start date: December 2008.
Completion date: July 2010.
Building cost: N/A.
Project cost: $25.5 million.
Square footage: 498,000 square feet.
, Compiled by Andrew Schweizer
Editor's note: Groundbreaking is a regular feature of the Business Journal, and includes commercial, industrial and multi-unit residential projects that are either nearing construction, in construction or finishing construction. Send suggestions of projects to aschweizer@sdbj.com .