Action Sports Retail Industry Swimming Along
Monday, August 25, 2008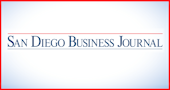 Shopaholic teenagers may be responsible for keeping at least one retail sector afloat this summer.
The action sports industry has seemed to fare better than most in 2008, says Andy Tompkins, the Action Sports Retailers' group show director, who is preparing for the ASR national trade show set for Sept. 4 through 6 at the San Diego Convention Center.
In its 26th year, ASR presents three shows annually, two in San Diego and one in Orange County. Next month's event is expected to attract 20,000 people.
Tompkins called those in the industry's target 12- to 18-year-old age group "ravenous consumers," always on top of new products and trends.
"Kids are constantly growing , and literally, growing out , of their clothing, and still have their parents' financial support," said Tompkins, adding that even when money is tight, he thinks parents tend to cut back on their personal expenses before asking their children to do so.
Based on a 2006 Surf Industry Manufacturers Association report, the most recent one available, U.S. surf and skate product sales totaled $5.51 billion that year, up 13.1 percent from the previous year.

The West Coast accounted for 41 percent of the industry sales, about $2.3 billion, according to SIMA.
Encinitas-based Nixon Inc., a surf-inspired accessory brand, has remained strong throughout a tough summer for most retailers, says the company's director of sales, Mark Hoefer.
"As the general marketplace tightened up, retailers scrutinized all parts of their business and we saw this as a huge positive," Hoefer said.
Recession-Proof
He says that while very few industries are recession-proof, action sports is more isolated than others due to its relationship with the youth market.
More brands have expanded their swimwear collections, Tompkins says, because retailers have figured out big revenue comes from clothing and accessory sales.
Of the roughly 700 brands scheduled to display at next month's ASR convention, representing about 7,000 retailers and buyers, at least 20 surf and skate companies will show swimwear.
Higher-end fashion names, including True Religion, b.Swim, Lucky, Paul Frank and Ralph Lauren, have joined beach culture staples such as Roxy, Billabong, O'Neill and Rusty in swim lines and are set to showcase their spring collections in September.
Adding Swimwear
Carlsbad-based Reef has added more swimwear to its inventory in the past two years.
"Reef is another big one entering the swim market and being more aggressive in that space," said Tompkins, adding that the swimwear market is growing because of its high profit margin and the minimal amount of display space required.
Kevin Flanagan, Reef's vice president of marketing, says "boardshorts," which sell for $56, now represent about 50 percent of the company's apparel sales.
"Business has been challenging this year, since about fourth quarter 2007, but we've put together a conservative business plan that we're carefully monitoring, so we're doing very well," Flanagan said.
Trends at ASR will likely continue in the 1980s-inspired bright colors and bold designs.
Nixon's Hoefer says trends are being affected by both fashion and a tighter wallet.
"You will see some really fun colors and color-blocked products, along with products that are sensitive to the pocketbook," Hoefer said.