PPH Touting High-Tech Plans For Future Hospital
Monday, August 4, 2008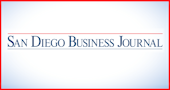 Before the "hospital of the future" debuts in Escondido, Palomar Pomerado Health is tinkering with tomorrow's technologies.
Wireless patient monitoring, "telepresence" robots controlled by doctors at home and in-room temperature and ambient control systems are just a few of the technologies being put to the test by the health care district, which said it is on schedule to build the $773 million Palomar Medical Center West by July 2011.
Executives with the hospital district say the new technologies aim to improve patient safety and hospital cleanliness while also adding to a patient's sense of well-being.
"We're trying to rethink how health care is going to be delivered and how technology can be an enabler," said Orlando Portale, chief technology and innovation officer for the health care district.
Portale advised PPH to make its new hospital plans virtual, joining the health care district with the 3-D online interactive world of Second Life. There, participants can create a virtual image of themselves, an "avatar," and navigate the hospital's inner workings. It marked the first time a hospital participated in Second Life.
Michael Covert, chief executive of the 800-square-mile health care district, said that although the technologies PPH is considering have been in use at other hospitals, Palomar Medical Center West will be the first to combine them in a single setting.
"What we're building here has not been built in all of the United States," he told a group of city leaders from Escondido and San Marcos along with about a half dozen reporters who had gathered for a sneak peek of the mock-up rooms.
Michael Shanahan, director of facilities, planning and development for the health care district, along with Covert, showcased the beefed-up rooms , almost double the size of a standard room at Palomar Medical Center today , which are outfitted with wall-sized LCD screens allowing patients to control room temperature, order a meal, surf the Internet, conduct videoconferences with their doctor, play music and post family photos.
Another feature, a remote controlled lift, assists nurses and physicians in carrying a patient to the bathroom. The lift, hospital executives said, might help avoid accidental falls, a common but preventable occurrence in hospitals today.
"It's a big safety issue," Shanahan said. "New technologies can really enhance safety."
But managing those new technologies is another task altogether, according to Dr. Barry Hieb, a director at Gartner Research, an information technology advisory firm.
Hospitals often face workflow challenges when introducing new technologies into their workspace, he said.
"The biggest challenge that we face is integrating all this stuff into something that works for the patient, for the nurse, for the doctor and for the technician," Hieb said. "If you have all these different systems, but they're all separate that doesn't help."
Robroy Fawcett, an Escondido patent attorney and outspoken critic of the health district's construction plans, said he supports the use of new technologies at Palomar.
"Generally, technology increases productivity and reduces errors," he said.
But, he added, "I hope they wouldn't just forget they're still treating patients at the existing hospital and need the latest and greatest there, too," he said.
The new 1.2 million-square-foot, 453-bed Escondido hospital is part of an overall expansion plan that also involves renovating the existing Palomar Medical Center in Escondido, expanding Pomerado Hospital in Poway and building several satellite medical centers.
The hospital is being partly funded through a $496 million bond measure approved by voters in 2004.
In May, PPH officials decided to change the hospital's construction manager from Rudolph and Sletten to DPR Construction, both based in Redwood City with offices in San Diego, citing cost savings as a result.
Los Angeles-based CO Architects remains in charge of the hospital's design.
Palomar Medical Center West broke ground last fall at the Escondido Research and Technology Center.