Software Promises to Save Billions on Hospital Upgrades Statewide
Monday, April 14, 2008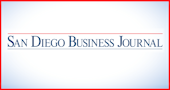 The state's recent adoption of a seismic assessment tool , called Hazus , could save California hospitals billions of dollars in replacement costs mandated by the Hospitals Facilities Seismic Safety Act after the Northridge earthquake in 1994.
While some hospitals had already decided to move ahead to replace aging buildings, others have been waiting to see what new loophole, deadline extension or technology will come down the pike.
Hazus, which was adopted by the Office of Statewide Health Planning Department on Nov. 18, is the latest creature of mitigation.
The 1994 mandate established a series of deadlines to bring the state's most vulnerable buildings into seismic compliance.
Hospitals were to assess their campuses in 2001 and formulate a renovation plan. About 70 buildings in San Diego County would have to be retrofitted or replaced.
That deadline was supposed to be 2008. It was extended to 2013. Some hospitals can wait until 2015 if they show construction has begun. Still others that are the most cash-strapped have until 2020.
The only deadline that has not changed is the 2030 deadline that all buildings found to be lower than Structural Performance Category 3 , buildings that need seismic upgrades but less likely to collapse during an earthquake under the categories one through five assessment rating system , must be brought into compliance.
Meanwhile, hospitals have until July 1, 2009, to ask for a reassessment with Hazus, which state officials believe will be used to upgrade as many as 600 of the 1,100 most at-risk buildings.
Hazus software takes into account building materials, soil composition and proximity to active faults.
"We've been studying this like everyone else off and on. Every time we ask the question of how much it will cost, the rules change slightly," said Lou Smith, vice president of facilities for Sharp HealthCare. "Now that the rules are set for a while, we can do some planning with that."
Sharp HealthCare
Sharp has notified OSHPD that it plans to reassess buildings on four of its seven campuses in the county. In 2001, Sharp discovered 11 buildings had to be upgraded by 2013 and nine updated by 2030.
"We're going back to all the buildings to decide which ones we should take the process all the way through on," Smith said. "We are optimistic, but there is so much riding on this that we want to go through it as quickly as possible.
"The system is still deciding once and for all whether to replace or upgrade. The cost factor gets very high if we have to replace everything," he said.
Smith said the industry celebrated adoption of Hazus, because it would improve the science of predicting earthquake fallout.
In the past, he said, "there was a certain amount of Kentucky Windage" in predicting earthquakes."
"We had started working on all of that, but as the rules continued to evolve over the years, you didn't want to spend a lot of design money that would be wasted," he said.
Tri-City
Tri-City Medical Center, which serves Oceanside, Carlsbad and areas of Vista, expected to replace four buildings: its south and north towers and central complex. In January, its board approved a $778 million long-term capital improvements plan.
However, while that plan was being formulated, OSHPD adopted Hazus, which may end up being used to evaluate seismic compliance upgrades for the north tower to a structural performance category that can operate beyond 2030.
"We believe, based on our expert's review, that the north tower will come up to SPC4," he said.
The district will go back to the board to decide if it will move forward with the current plan or cut back and try to save one of the towers.
"We did a master plan before Hazus was approved. When you're building a hospital and meeting a fierce deadline, you can't wait. You have to move forward," Tri-City spokesman Jeff Segall said.
"Even if you retrofitted an SPC1 building today at a tremendous cost, you still have a building that's not renovated," said Segall. "It's retrofitted. When you do a retrofit, often you have to block windows and put posts where you don't want posts. It still has to be completely redone in 2030. You haven't bought much."
Voters who rejected two Tri-City ballot measures in 2006 for $596 million each may have even less generosity during the current economic downturn.
"You could just deal with SB 1953 and nothing else, but we have to do it and have other needs as well, like reducing wait time in the emergency room and keeping doctors here," he said.
The improvements plan would bring the facility up to 364 beds, said Segall.
"We're reviewing all of that right now to see if there are other options," he said. "Before we go to another financial round, there are a lot of factors we're looking at right now."
Meanwhile, construction costs are higher by several orders of magnitude than they were just five years ago.
Timing The Market
When the retrofit law , known as Senate Bill 1953 , was signed in 1994, its implementation costs were originally estimated to be $14 billion. That figure was revised in a 2007 Rand Corp. report to as high as $110 billion.
Much of it is due to the artificial demand created by the mandate, combined with a limited supply of specialty contractors capable of building hospitals.
The escalation costs are approaching $4 million a month for Tri-City if it does not do anything, Segall said.
"That means that every month of delay it costs $4 million," he said.
However, the current economic lull could allow systems to bargain shop, said Peter Morris, a principal at Davis Langdon, an international consulting firm that estimates construction costs.
Six months ago, before the economy turned downward, cost estimates were expected to continue to rise. Some of that has softened.
"The pressure is still there, but indications now are that the pressure is abating. We don't expect to see prices fall, but the rate of increasing is decreasing," Morris said. "The penalty for waiting is less than what it was."
He added, "Part of the danger, though, is that if everyone now sits back and takes advantage of the extension, are we going to be in the same mess in the next seven years?"
Palomar Pomerado Health
Instead of waiting for the deadline, some systems have decided to move forward with their own upgrades , usually as part of their long-term master plan.
Taxpayer-owned health care system Palomar Pomerado Health moved ahead with a 2004 bond measure to not only address its seismic problems but also modernize services.
Its main facility in Escondido was "seismically challenged," said PPH spokesman Andy Hoang.
"That led us to evaluate and do some analysis of what would be the best way to not only retrofit, but if we're going to be spending money on buildings that are 50 years old, we want to be fiscally prudent , not only get them up to seismic code, but to ensure they're viable to expand in the health care market in the future."
He added, "With the growth in population and to be able to provide a higher level of quality of care in the next 50 years, it's easier and less costly to build from scratch."
The district floated a $496 million bond measure Proposition B in 2004, which helped fund the $753 million facility master plan. The bonds cost $17.75 per $100,000 of assessed value , or $400 a year.
The rest of the bill will be paid by revenue bonds, cash reserves and philanthropic efforts, which continue. The district is launching a new capital fund-raising campaign headlined by San Diego Chargers NFL star LaDainian Tomlinson, he said.
The master plan called for purchasing 50 acres for a new hospital in Escondido, which broke ground in January. It will have 456 beds and serve as the region's only trauma center and should be completed by 2011, Hoang said.
The older building in Escondido, Palomar Hospital, will be turned into a specialty campus with skilled nursing, housing and mixed-use retail.
"It's all very exciting, because we're essentially going to skin that facility and give it a new look," he said.
Palomar's sister facility in Poway is expanding its outpatient clinic services to include a woman's center, physicians services and laboratories. The expansion doubles the size of Pomerado Hospital to more than 200 beds.
The system is also establishing satellite health centers in several rural communities in the 800-square-mile health care district.
"It was completely dependent on SB 1953," Hoang said. "We've gone through a very methodical and strategic way of developing a vision that meets the needs of the seismic mandate that provides the highest level and most advanced care in the next 50 years."
Hillcrest
UC San Diego Medical Center in Hillcrest has a few upgrades to make by 2013, including a chiller facility and utility bridge project, but it has "major, major problems" with upgrading its SPC2-tiered buildings by 2030, said spokeswoman Leslie Franz.
"We did a major retrofit in the early '90s of the Hillcrest facility , in bracing and infrastructure , from the last seismic regulations we had (in 1973)," Franz said. "We had to invest a lot in the major retrofit in the early '90s, which must carry us through."
For Hillcrest to meet the 2030 mandate, it makes more sense to build new hospitals, she said.
"To try to retrofit the existing building, it would take the hospital out of service, which is untenable. Plus, we'd be bracing a building we had already braced once. That's not cost-effective."
The UCSD system has a combined 540 licensed beds, including 386 licensed in Hillcrest and 119 at Thornton Hospital in La Jolla, she said.
So far, only Scripps Memorial Hospital in La Jolla has submitted plans for Hazus reassessments, but Scripps Health spokesman Don Stanziano said the system plans to submit applications for reassessments at four of its five county campuses totaling 19 buildings.
The costs for seismic compliance is $400 million , half of which would be used for building upgrades at the La Jolla campus, Stanziano said.
"Every campus is different. You're talking about facilities of varying sizes," he said. "Different buildings will need to be assessed differently. If you have an original hospital building, and an addition 20 years later, and another one 30 years later, each had different building codes at the time and different materials, depending on prevailing standards."
The hospital isn't suspending its capital improvements plans, but is watching the Hazus reassessment.
"We're going to have to look at a long-term strategy for that second wave of seismic requirements," he said. "We don't even know what the age of the health care community will be by then (2030). It's changing. It's difficult to plan ahead for health care services, because we don't know what the needs are going to be."