Creativity, Ingenuity, Innovation: Needed for Global Economy
Monday, September 17, 2007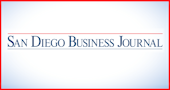 There is now little doubt that America will lose close to 15 percent of its white-collar work force during the next 20 years as a consequence of globalization.
In partial response, Congress passed legislation, signed by President Bush last month, that calls for $33.6 billion for research and education programs for "science, technology, engineering and math to address the challenges facing American competitiveness in the global economy."
Specifically, the bill, called the America Competes Act, authorizes $151.2 million to help students earn a bachelor's degree in math or science, $125 million to help math and science teachers get teaching credentials and create more educational programs at the kindergarten through12th-grade level to align math and science curriculum for college.
This broad-based, bipartisan legislation won strong support from business, industry, labor and consumer groups worried that America is slipping woefully behind other nations in these vital areas.
Yet, the idea of a classical liberal education was not discussed or even paid homage to, some educators complained. While the bill may appear to be a major step forward, they ague the contrary. Chester E. Finn Jr. and Diane Ravitch, both assistant secretaries of education in the Clinton administration, have said: "This is a mistake that will ill serve our children while misconstruing the true nature of American competitiveness and the challenges we face in the 21st century. Worthy though these skills are, they ignore at least half of what has long been regarded as a well-rounded education in Western civilization: literature, art, music, history, civics and geography."
New Study
Indeed, a new study from the Center on Education Policy says that enactment of the Bush administration's well-known No Child Left Behind legislation has been devastating to K-12 curriculums. Nearly half of U.S. school districts have reduced the time their students spend on subjects such as art and music.
Equally critical, the No Child Left Behind initiative, now in its sixth year, has compelled us to "teach to the test," and we are discovering much to our dismay that while math and science scores may be improving in some parts of America, we are at risk of turning U.S. schools into test-prepping skill factories where nothing matters except exam scores on basic subjects.
Understandably, there is concern that the requirements of the America Competes legislation only exacerbate this troublesome trend.
There is only one way for America to compete in this new global age. Dana Gioia, chairman of the National Endowment for the Arts, said it best in his commencement address to the Massachusetts Institute of Technology last summer: "If the U.S. is to compete effectively with the rest of the world in the new global marketplace, it is not going to succeed through cheap labor or cheap raw materials, nor even the free flow of capital or a streamlined industrial base. To compete successfully, this country needs creativity, ingenuity, innovation."
As Finn and Ravitch observed, "What makes Americans competitive on a shrinking, globalizing planet isn't out-gunning Asians at technical skills. Rather, it's our people's creativity, versatility, imagination, restlessness, energy, ambition and problem-solving prowess."
Most economists now seem to agree that the emerging so-called "creative and innovative" economy represents America's salvation. Where then is the legislation that puts art, music, literature, civics and geography back into the K-12 curriculum?
Long Haul
As Chester Finn and Diane Ravitch have argued, "True success over the long haul , economic success, civic success, cultural success, domestic success, national defense success , depends on a broadly educated populace with flowers and leaves as well as stems. That's what equips us to invent and imagine and grow one business line into another. It's also how we acquire qualities and abilities that aren't easily outsourced to Guangzhou or Hyderabad."
Students who benefit most by this new legislative scheme and acquire the high-tech skills we are aiming for may still get undercut by people halfway around the world who are willing to do the same work for one-fifth of the salary. "The surest way to compete," Finn and Ravitch say, "is to offer something the Chinese and Indians (and Vietnamese, Singaporeans, etc.) cannot , technical skills are not enough."
Unless we awaken to the realities, our graduates will not find the work they want and need, the purchasing power of the average family will continue its downward spiral and the state of America's prowess in both the economic and political arena will be lost.
John M. Eger, Van Deerlin endowed chair of communication and public policy in the school of Journalism & Media Studies at San Diego State University, is a member of the Envision San Diego Partnership, a media forum for discussing public policy issues affecting the region.