Potential Seen for New Approach to Stem Cell Research
Monday, September 3, 2007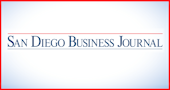 Human embryonic stem cell research, long touted by the scientific community as a promising source for treating diseases such as diabetes, Alzheimer's and Parkinson's, has also conjured up heated ethical debates and legal challenges.
Lawsuits challenging the use of public dollars for stem cell research and political platforms that tout its importance have emphasized the scope of the debate.
Now, International Stem Cell Corp. in Oceanside said it has a kind of scientific solution to the ongoing ethical and legal challenges facing stem cell research.
A technology that derives stem cells from unfertilized human eggs, unlike human embryonic stem cells produced from fertilized eggs, is promising to land the company in the scientific spotlight.
It says its technology, called parthenogenesis, eliminates the need to use fertilized embryos and results in the creation of human stem cell lines that have the ability to differentiate into almost every type of cell in the human body.
This is particularly valuable to scientists who see the potential for repairing human tissues and for treating spinal cord injuries and other debilitating conditions.
Groundbreaking
"This is groundbreaking research , it's a definite change in how to gather stem cells," said Jeff Krstich, chief executive officer of the company that incorporated in 2006 and went public last December in a reverse merger with BTHC III Inc.
ISC's chief scientist is Dr. Elena Revazova, a Russian-born researcher who first discovered how to gather cells from unfertilized human eggs in the company's Moscow laboratories.
In what the company calls a kind of reverse "brain drain," Revazova and other researchers left Russia to join stem cell research efforts in California.
During its restructuring, the company sent employees in Los Angeles to Oceanside to form the company's headquarters. A staff of eight works there now, although Krstich said the company should add another five or six employees in the next four or five months.
The company also operates a manufacturing site in Walkersville, Md., in addition to laboratories in Russia.
It has been estimated that the National Institutes of Health will spend more than $30 million on human embryonic stem cell research and about $200 million on human non-embryonic stem cell research this year.
Current law states that none of the funds made available may be used for "the creation of a human embryo or embryos for research purposes" or "research in which a human embryo or embryos are destroyed, discarded or knowingly subjected to risk of injury or death greater than that allowed for research on fetuses in utero."
Krstich originally thought the company would qualify under the conditions of its new technology, but ran into trouble under the Dickey-Wicker Amendment, which limits research involving embryos, fertilized or not.
And the ethics behind the latest technology might still prove muddled for groups generally opposed to human embryonic stem cell research.
The Catholic Church, which has implored its members to oppose human embryonic stem cell research, still considers the technology in violation of its teachings.
Do No Harm: The Coalition of Americans for Research Ethics, which aims to support federal laws prohibiting the funding of research that destroys human embryos, is considering its stance.
"At this time, our group has taken no position on the derivation of stem cells from parthenogenesis as there seems to be disagreement as to whether some type of embryonic life does or does not result from this process, which would be the central ethical question raised by this avenue of research," said Gene Tarne, a spokesman with the coalition, in an e-mail.
Krstich said ISC hopes it will gain access to state funding through grants awarded by the California Institute for Regenerative Medicine and through federal funding under a new administration.
Dr. Ian Phillips, a Norris Professor of Applied Life Sciences at the Keck Graduate Institute in Claremont, has researched the potential for stem cells to address chronic diseases, including hypertension and failing hearts. His reaction to ISC's technology wasn't uncommon.
"When I saw heart cells beating I thought, 'Wow, that's impressive,' " he said.
ISC's parthenote cells are already being used in research projects, including one led by the renowned scientist Dr. Hans Keirstead of the Reeve-Irvine Research Center at the University of California.
Keirstead is transforming the company's parthenogenetic stem cells into retinal cells to potentially treat macular degeneration.
Researchers must first ask themselves whether the technology is safe and effective before proceeding. Phillips said researchers should question whether the par & #173;theno & #173;ge & #173;ne & #173;tic stem cells are transforming appropriately.
"These cells could form different tissues so the question would be if you put these cells into the heart will these turn into heart cells or turn into teeth and hair?" he said.