Ocera Drug Candidate Shows Promise, Could Gain Orphan Status
Monday, October 22, 2007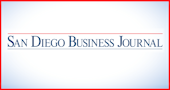 Ocera Therapeutics Inc. reported positive Phase 2 results for a drug candidate to treat pouchitis, a common problem following j-pouch surgery for ulcerative colitis, during the recent American College of Gastroenterology annual meeting.
The privately held biopharmaceutical company, focused on developing drugs to treat gastrointestinal and liver diseases, said a four-week treatment of pouchitis drug candidate AST-120 in patients with the disease led to significant decreases in symptoms for the first 10 patients enrolled in the study.
"These results were impressive with 44.4 percent of the patients achieving clinical remission and 55.6 percent achieving a clinical response," said Dr. Bo Shen, principal investigator at the Cleveland Clinic Center for Inflammatory Bowel Disease in Ohio, in a prepared statement.
An estimated 80,000 patients in the United States suffer from this condition, which could qualify Ocera's drug candidate under the FDA's standards as an orphan drug. Orphan drugs treat rare diseases or conditions.
The current standard of care for pouchitis includes treatment with antibiotics, and relapse is common.
AST-120 was in-licensed from Kureha Corp. in Japan in 2005. Ocera recently completed enrolling patients in a Phase 3 trial, testing the drug in Crohn's disease, and initiated proof-of-concept trials in irritable bowel syndrome and hepatic encephalopathy, or brain and nervous system damage that occurs as a complication of liver disorders.
- - -
Journal Publishes Ligand Article: An article written by a team of Ligand Pharmaceuticals Inc. scientists appeared in the Oct. 18 issue of the Journal of Medicinal Chemistry.
The article describes the development of a nonsteroidal compound, LGD-2941, that Ligand says shows promise as a new treatment for loss of muscle mass, bone tissue and other problems linked to aging.
LGD-2941, which is licensed to Tap Pharmaceutical Products Inc. of Lake Forest, Ill., and Ligand's second-generation SARM LGD-3303 have demonstrated in animal studies an ability to stimulate the growth of new bone.
The effect could be of particular benefit to osteoporosis patients who have already lost significant bone density and strength before they are diagnosed or who have had inadequate response to the current standard treatment using bisphosphonate drugs, according to Martin Meglasson, vice president of discovery research at Ligand. Bisphosphonates are drugs used to slow down or prevent bone damage.
In other news, Ligand said it earned a $250,000 milestone payment Oct. 15 after New Jersey-based pharmaceutical giant Wyeth filed with the European Medicines Agency to approve an osteoporosis treatment developed by Ligand.
Ligand stock is traded as LGND on Nasdaq.
- - -
Spectra Expects European Sales: SpectraScience Inc., a maker of optical biopsy systems, said Oct. 15 that it received certifications that would allow it to sell its products throughout the European Union.
The company's WavSTAT optical biopsy system is used by physicians to diagnose tissue to determine if it is normal, precancerous or cancerous within seconds. The system is approved by the FDA for use in detecting pre-cancer and cancer in the colon. A new application for detecting precancers in the throat, sometimes called Barrett's esophagus, is being tested in a clinical trial. Cancer of the esophagus is more than 90 percent fatal and may develop as a result of chronic heartburn or gastroesophageal reflux disease, known as GERD. Esophageal cancer is growing five times faster than all other cancers.
U.S. Secretary of Health and Human Services Tommy Thompson was elected to the company's board of directors in September.
SpectraScience's stock is traded on the Over the Counter Bulletin Board as SCIE.
- - -
Extensive UCSD Study: UCSD has been selected to participate in the most comprehensive study of chronic obstructive pulmonary disease.
Researchers with UCSD's Clinical Trials Center will enroll 200 to 300 participants each year for five years as part of a nationwide study that will involve 16 centers and 10,500 patients.
COPD is the fourth leading cause of death in the United States.
The center said it is particularly interested in including Hispanic and black smokers in its study.
"These groups have been under-represented in previous studies and we know there are differences between ethnic groups in response to medication and the disease process itself," said Paul Ferguson, executive director of the Clinical Trials Center at UCSD Medical Center, in a prepared statement.
Participants with COPD will donate a sample of blood for DNA analysis and undergo a single study visit that includes pulmonary function tests, questionnaires about respiratory and general health, a six-minute walk test, a physical examination and a chest CT scan (formerly known as a CAT scan). Subsequent phone and mail contacts will be conducted with study participants every six months.
Send biotechnology industry-related news to Heather Chambers, hchambers@sdbj.com , or call (858) 277-6359, ext. 3125.