Spawar Goal: Get Military Caught Up to Internet Age
Monday, October 8, 2007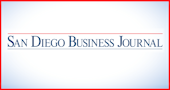 When the Navy moved a little-known unit from Virginia to San Diego 10 years ago, few realized the implications for the local economy.
Since the relocation of the agency known as Spawar, which develops and acquires advanced technology and communication equipment for the Navy, its spending has increased, exceeding $1 billion last year in the region and creating thousands of new jobs.
The amount of federal dollars that flows through Space and Naval Warfare Systems Command is difficult to decipher because of the multiple sources of funding, and where the work is actually done. Yet, for the past several years, the unit's overall annual budget has exceeded $5 billion, according to the Navy.
Not many other public or private companies based here come close.
Direct Spawar employment, both civilian and military, at its two sites in San Diego has climbed from about 700 in 1997 to about 4,600 today. In addition, the unit has about 2,000 outside contractors working at the local sites, bringing employment at Spawar facilities to about 6,600.
Total national Spawar employment is about 11,000, spread out over eight sites across the country, including its headquarters in Old Town and the much larger Systems Center in Point Loma.
The work within Spawar's facilities runs a wide spectrum, but mainly entails the modernization of the Navy's and Marines' communications systems and command and control functions.
Greater Importance
Spawar's duty took on much greater importance following the terrorist attacks of Sept. 11, 2001, says Spawar's deputy commander, Rod Smith.
"There's been a huge demand from the Department of the Navy to get us up to the Internet Age," he said.
Beyond direct San Diego employment at Spawar's sites of about 4,040 people, the unit also has some 1,636 consultants who are working on various projects alongside direct employees.
Beyond that, there are dozens of outside contractors, many based here, that work on Spawar projects either here or elsewhere.
Last year, the unit contracted for more than $1 billion in projects to San Diego companies or outside defense contractors, such as Lockheed Martin Corp., which did $702 million in Spawar business for the 2006 fiscal year, says Steven Davis, a Spawar spokesman. Lockheed Martin's San Diego operations get the biggest chunk of local Spawar business. Spawar's local spending was $806 million in 2005 and $680 million in 2004.
Cubic Corp., which operates two divisions here, Defense Applications and Transportation Systems, has obtained more than $80 million in revenue through two main contracts with Spawar, says spokeswoman Jan Stevens.
The bulk of the work was for the Navy's communications data link system, and resulted in $69 million in revenue over several years. About 75 employees are connected to that project. An additional $10 million to $15 million in work was generated from a contract on the Navy's signal intelligence receivers, Stevens said.
Plenty Of Work To Go Around
For many smaller defense contractors, the dollars may be fewer, but the growth implications are more dramatic.
Bryan Min, chief executive for San Diego-based Epsilon Systems Solutions Inc., says he got his first contract ever from Spawar when he started the business in 1999. That led to lots of other contracts with other federal agencies.
Last year, Epsilon's revenues passed $66 million, and this year, sales are certain to break $90 million. Min says about $7 million of that can be directly attributed to Spawar, and distributed over six projects.
"I'm definitely one of the beneficiaries of Spawar's being here, and have no complaints," he said.
Thanks to an increase of work from Spawar and other agencies, Epsilon's work force has risen to 577 today from 375 at the end of last year, including 250 in San Diego.
Sentek Consulting, based in Mission Hills, is another defense contractor that has benefited from Spawar, having obtained nearly all of its contracts through the unit.
Last year, Sentek did about $4 million in contract work, and had about 25 employees. Today, the firm is poised to break $5 million in revenue, and has 30 employees, says founder and President Eric Basu.
Smith says the jobs at Spawar's headquarters and its systems center run the gamut of what would be found in any large technology company, including a variety of engineers, technicians, design specialists, management, and administrative support. The bulk of the job categories involve project management and engineers, he says.
Civilian salaries alone at Spawar headquarters and systems center totaled $488 million in the previous fiscal year that ended in September 2006. Combined with military payrolls of nearly $30 million, the total direct Spawar payroll last year was $518 million, up from $419 million in 2004, according to Spawar data.
Average Salaries
Smith says average salaries at Spawar headquarters tend to be higher because many of the personnel holding the jobs have broader experience in acquisitions and management.
Basu says even at the bottom range of job titles, such as business analyst, the average salary is $60,000, above the average salary for the San Diego region of $48,000 (according to a report last month from the U.S. Bureau of Labor Statistics).
However, typical salaries for experienced engineers in the region range from about $70,000 to $80,000, and pay for senior-level engineers can exceed $100,000, Basu says.
The fact that so many of direct and indirect Spawar employees require security clearances for the projects they are working on also affects their pay grade.
According to a recent salary survey done by ClearanceJobs.com, an Iowa-based firm, those holding security clearances earn an average of 20 percent more than their counterparts without clearances.
Smith says since Spawar's relocation, the unit has clearly boosted both its budget and spending, with an increasing amount going to locally based contractors.
Perhaps more important is the greater effectiveness of Spawar because of its proximity to one of the nation's largest sea bases, permitting greater understanding of how the equipment the unit buys is working and getting better information from personnel using it aboard Navy ships and other sites, Smith says.