State Stem Cell Institute Wins Final Legal Battle
Thursday, May 17, 2007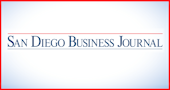 The California Supreme Court declined to hear an appeal challenging the constitutionality of the state's institute for embryonic stem cell research May 16.
The decision ends the three-year legal battle that has blocked the San Francisco-based California Institute for Regenerative Medicine from granting voter-approved money for such research.
Despite the litigation, CIRM issued $158 million to researchers at 16 universities and 23 nonprofit research institutes by way of philanthropists and state loans granted by Gov. Arnold Schwarzenegger.
The lawsuit had been filed in 2004 by the California Family Bioethics Council, along with the People's Advocate and National Tax Limitation Foundation. They were represented by the Life Legal Defense Foundation. Among other concerns, the lawsuit charged that it is unconstitutional for the stem cell institute's appointed governing board to disperse public money.
"It had to be demonstrated that litigation could not destroy the progress of every democratic mandate in this country; the funding had to proceed during the course of this litigation," said Robert N. Klein, chairman of the Independent Citizens Oversight Committee, the CIRM governing board. " CIRM is now the largest source of funding for human embryonic stem cell research in the world."
The next round of CIRM funding will include up to $48.5 million in shared laboratories grants and loans, as well as $222 million for major facilities at the state's universities, research hospitals, medical schools and research institutes.
CIRM was created in 2004 when California voters approved $3 billion over 10 years for embryonic stem cell research. Under the plan, Californians would have first access to approved therapies that result from the research.
, Katie Weeks