Invitrogen Enjoys 56 Percent Rise in Online Orders From the Americas
Monday, May 7, 2007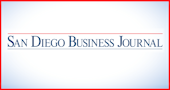 After Invitrogen Corp. announced a third-quarter loss last year and lowered its projections for the rest of the year, investors unloaded the stock.
But the life sciences tool company is working its way out of the slump with improved financials this time around.
In its first quarter of 2007, the company reported net income was $30.3 million compared with $19.3 million for year-ago period. The company said revenues came in at $309 million, 10 percent more than the comparable period in 2006.
While the company's U.S. sales grew 10 percent, European sales jumped 12 percent and business in Asia grew by 8 percent.
Bud Leedom, a former Wall Street analyst who is publisher of the California Stock Report, a monthly newsletter, said that after last year's third-quarter loss, "They've turned a corner."
Invitrogen sells chemicals and other lab materials used by researchers. In fact, revenue from sales of reagents for stem cell research has doubled, the company reported.
"We've had a focus in this area for a long time," said Amanda Clardy, vice president of investor relations. "We are the premier vendor for stem cell reagents."
A Popular Culture
The focus is part of Invitrogen's Cell Culture Systems business, which increased revenues 13 percent to $89 million from the first quarter of 2006.
Invitrogen reported cash and equivalents of $333.5 million for the first-quarter 2007 compared with $356.5 million for first-quarter 2006. Cash-on-hand is important for many life sciences companies since most don't make a profit for about a decade, if ever.
Invitrogen also saw a record increase of 56 percent in the first quarter for online orders in the Americas. Invitrogen's stock is listed on the Nasdaq as IVGN and trades around $69.
Several other local life sciences firms reported first-quarter earnings recently, including Arena Pharmaceuticals Inc., Illumina Inc., NuVasive Inc., Quidel Corp. and Santarus Inc.
NuVasive, which develops products for minimally disruptive spine surgery, cut its net loss in half this quarter to $4.4 million, compared with an $8.1 million loss in the first quarter of 2006. The company also saw a nearly 70 percent increase in revenues, reporting $33.2 million in sales.
Surgical Appeal
Chief Executive Officer Alexis Lukianov said revenue growth was driven by the sale of devices used in minimally disruptive spine surgery.
"These products were released on a limited basis during the quarter, and were particularly well received by spine surgeons," Lukianov said, adding that he expects more growth from them next quarter.
The company reported cash and equivalents of $37.4 million, down from $41.5 million in the comparable quarter last year.
Stock, listed on the Nasdaq as NUVA, trades around $27.
Arena Pharmaceuticals, which is in late-phase testing for its obesity drug Lorcaserin, reported a greater net loss than the same quarter the previous year, but enjoyed a jump in its stock in the days following its earnings conference call.
Before the announcement, the stock, which trades as ARNA on the Nasdaq, closed April 18 at $11.35, but hit a high of $12.73 the next day on double the average volume of shares. Even as late as May 2, the stock closed up 5 percent at $13.79.
Almost Ready For Big Pharma
Biotech analyst John McCamant, editor of the Berkeley-based Medical Technology Stock Letter, said the interest is growing, because by fall, the firm could be ready for a big-pharma partner to handle sales for its drug Lorcaserin. By then, Arena should have more late-phase data on its effectiveness.
"Obesity is very large, but also unpartnered thus far," he said, pointing to the need that large pharmaceutical companies have to fill holes in their drug pipeline.
Arena's net loss for the first quarter was $32.4 million compared with $12.7 million in first-quarter 2006. The steeper loss when compared with the comparable quarter in 2006 is due mainly to revenue from a milestone payment posted in the first quarter of 2006.
In addition, the firm had increased research and development expenses this year. Arena said it had $356.3 million in cash and equivalents for the period ending March 31, compared with $389 million for the same period last year.
Quidel Corp., which makes diagnostic tests used at the point of care, said net income was down 9.5 percent to $4.8 million, but reported a 25 percent jump in its first-quarter revenues to $34 million.
Doctors and researchers use Quidel's tests to screen for flu, pregnancy, bacterial vaginosis, respiratory viruses and other illnesses.
The company attributes the earnings downturn to a $3.1 million tax expense in the first quarter and a 16 percent increase in operating expenses associated with hiring a new chief financial officer and higher costs associated with a licensing agreement.
The new Quidel CFO, John Radak, came from Invitrogen, where he led global accounting operations.
The firm reported $39 million in cash on hand, compared with $37 million this time last year.
Analyzing Illumina
Illumina Inc., which develops tools for genetic analysis, saw a net loss of $298.1 million in the first quarter, compared with a loss of $104,000 in first-quarter 2006.
The firm attributed the loss mostly to a non-cash charge of $303.4 million associated with the purchase of Solexa Inc., a DNA sequencing firm, in January. Nearly $8 million was associated with stock-based compensation expenses.
Illumina reported cash and equivalents of $123.5 million for the period ending April 1, compared with $49 million in the comparable quarter of 2006.
The firm expects second-quarter revenue to be between $74 million and $78 million, and executives have increased guidance for 2007. They now expect to round out the year with between $305 million and $315 million, up $10 million from expectations the company released in February.
Illumina recently announced it will close its Wallingford, Conn., plant and relocate at least some of the 50 employees to San Diego.
Santarus Inc. reported a net loss of $16.4 million compared with $19.9 million in the first quarter of 2006.
The improvement can be attributed to increased sales of Zegerid, a prescription heartburn medication approved by the Food and Drug Administration in 2004, and lower manufacturing and research and development costs. Net product sales were $17 million, up 194 percent over last quarter's $5.8 million.
The company added 150 sales representatives late last year, said Chief Executive Officer Gerald Proehl.
The company reported cash and equivalents of $62 million compared with $75.5 million in the first quarter of last year.
Neurocrine Biosciences Inc. and Senomyx Inc. were expected to release earnings May 5, while Acadia Pharmaceuticals Inc. and Somaxon Pharmaceuticals Inc. are releasing their results May 8, and Cytori Therapeutics Inc. is scheduled to report May 11.