Biosite Has a Suitor in Orange County
Tuesday, March 27, 2007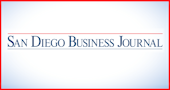 Fullerton-based Beckman Coulter Corp. plans to purchase San Diego's Biosite Inc. for $1.5 billion, the companies announced March 25.
Biosite has more than 1,000 employees , more than any other San Diego-based life sciences company. Biosite sells diagnostic tests such as the Triage BNP, a portable, 15-minute congestive heart failure test used in more than half the hospitals in the United States. Beckman makes instruments and chemicals for lab researchers.
In the recent deal, Beckman offered to buy all of Biosite's outstanding common stock for $85 per share, which is a 53 percent premium over the stock's March 23 closing price of $55.38. Shares of Biosite, traded as BSTE on Nasdaq, soared following the announcement, closing March 27 at $83.76.
, Katie Weeks