Time to Invest in Stem Cell Sector With State Grants Starting to Flow?
Monday, March 12, 2007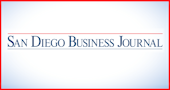 Even the scientists who received grants from California's stem cell institute are saying it's too early to invest in stem cell companies.
But a few businesses such as Oceanside's International Stem Cell Corp., are already public.
And local venture capital firms such as Sanderling Ventures and powerhouses like Johnson & Johnson already back stem cell companies including San Diego's Novocell Inc., which is focusing on a therapy for diabetes.
So why the stark contrast?
"If there is an exciting opportunity, they'll enter now," said Jeff Krstich, the chief executive officer of International Stem Cell Corp., which focuses on the treatment of diabetes, liver disease and diseases of the retina, such as macular degeneration.
Duane Roth is CEO of Connect, the region's trade group known for hooking up entrepreneurs with venture capitalists. Roth calls Novocell and International "breakthroughs."
"Everybody is looking at (investing in stem cell companies)," Roth said. "It's not an area of extreme investment yet, but if a company can clearly show where they are headed with a product "
Recently, a San Francisco appellate court upheld a lower court's decision to use $3 billion in public money for human embryonic stem cell research , a measure voters approved in 2004.
Groups with anti-abortion ties sued, saying the law was unconstitutional because board members who oversee stem cell funds at the California Institute for Regenerative Medicine are appointed, not elected.
Grant Money Coming
In the wake of the ruling, CIRM grants worth more than $45 million over two years were recently announced. San Diego research institutes will receive at least 20 grants, with eight going to The Burnham Institute for Medical Research. CIRM is expected to announce up to $80 million more in grants in mid-March.
With the flood of money headed toward stem cell research, the question begs , How long before stem cell research begins to significantly change the local industry in terms of types of companies and their focus?
Within 20 years, 10 percent to 20 percent of therapies will be stem cell related, said John Cashman, director and founder of the San Diego-based nonprofit Human BioMolecular Research Institute, which is to receive a $715,000 grant from CIRM to study heart disease using stem cells.
More stem cell firms have already surfaced locally , some focused on human embryonic stem cell research and some on other types of stem cell research. Some existing companies have made stem cells a larger part of their focus.
To name a few, Invitrogen Corp. added a stem cell and regenerative medicine business last year. The local company sells more than 1,200 products that help researchers purify and analyze both adult and embryonic stem cells. Cytori Therapeutics Inc. derives stem cells from fat tissue for use in, among other procedures, breast reconstructive surgery.
The firm is also testing stem cells as a way to repair cardiac tissue post-heart attack.
'Therapeutic Cloning'
Another is San Diego's Stemagen, which CEO Samuel Wood said soon may be the first researchers in the country to have made uni-parental stem cell lines, otherwise known as "therapeutic cloning." But the research still must be scrutinized by peers before successful claims are made, he said.
That firm, founded in 2005, is privately funded by Wood and a silent partner.
Novocell develops insulin-producing cells derived from human embryonic stem cells to help diabetes patients.
The product, if it works, could take a slice of a $2 billion-plus market opportunity, according to Novocell and Pennsylvania-based research firm RRY Publications.
Two stem cell conferences were held in San Diego in the past month where together, hundreds of investors, scientists and executives gathered to discuss the industry's possibilities.
CIRM is expected to issue a request for proposals for for-profits this year to apply for the state funding for human embryonic stem cell research, and both International and Stemagen said they plan to apply.
International CEO Krstich, who has 28 years' experience in the life sciences and health care industries, is certain there will be companies conducting human clinical trials based on stem cell products within two years.
But a bill in the California Legislature threatens to give the state greater power over royalties on products commercialized as a result of state funded research. The bill would establish a state office of intellectual property.
Roth said the bill, if approved, could discourage venture capitalists from investing in stem cell companies since their payoff could be lessened. But he doesn't expect the bill to get very far.
Preliminary Stages
Dr. Robert Oshima, a scientist at Burnham who is to receive $200,000 from CIRM for studying preeclampsia, a complication that causes low birth weight and affects 3 percent of pregnancies, said his research is "pretty far" from being any type of therapy. He is still identifying genes that regulate behavior of certain cells.
Cashman, of the Human BioMolecular Research Institute, said of investing in stem cell research, "I'd be more comfortable with more preliminary studies."
Larry Goldstein, director of stem cell research programs at UC San Diego, said it could be 10 years before stem cell products are near commercialization.
But Roth says that's fine with him.
"I'm pretty patient," he said. "If it takes 10 years, that's OK. It's developing more therapies, versus learning to live with a condition. You will definitely see an increase in activity here."